The New York Jets were back to their 2022 script after just four plays with Aaron Rodgers in 2023.
Rodgers suffered what the team fears is an Achilles injury on the team's opening drive against the Buffalo Bills. And still, their defense and special teams helped them pick up a 22-16 win in Week 1 in overtime.
The team ruled Rodgers out and released a statement that X-rays were negative on his ankle. But that felt a bit misleading when, after the game, coach Robert Saleh said "it's not good," and said he expects the MRI to confirm the Achilles injury.
It's the kind of injury that can end a career for a 39-year-old — not just a season.
[Jets fear Aaron Rodgers tore Achilles in Week 1 win over Bills: 'It's not good']
"Tough obviously," receiver Allen Lazard said when asked how he felt after seeing the injury. "Just see how he responded to everything, just seeing him limping off the field, you could tell it wasn't anything good. But honestly, it's almost comical about how this whole offseason has played and for him to go down in the first game without even completing a pass."
What was it like for the Jets on the sideline during the game?
"That's our guy," cornerback D.J. Reed said after the game. "That's our starting quarterback. So we all just like, 'Is Aaron OK? What's going on?' … It definitely rattled us when it happened. You've got to move on because you've got a game to play, but we were a little rattled. You want your quarterback to be healthy."
Rodgers' absence left the Jets with quarterback Zach Wilson under center. And while there was buzz that his game had evolved or developed or taken a step forward, it proved false. Wilson looks like the same jumpy passer with virtually no feel for the pocket and tremendous difficulty reading defenses.
But the Jets can win despite their quarterback. They spent 2022 practicing it.
The Jets kept it close with help from their defense. Safety Jordan Whitehead logged three interceptions vs. Josh Allen. Allen fumbled late in the fourth quarter. New York logged five sacks. Receiver Garrett Wilson might not have put up much in the way of numbers, but his touchdown, which tied the game, came on an absolutely terrible pass. He had to tip the ball away from the defender — and Wilson still managed to haul in the reception.
Best of all, Zach Wilson didn't even have to touch the ball in overtime, with Xavier Gipson scoring a walk-off touchdown on a punt return.
They didn't want to have to win games like this in 2023. Rodgers was supposed to help the Jets look like a juggernaut, with newly sharpened teeth in the passing game to go with their already solid rushing attack and defense. But life ain't fair — particularly for the Jets.
The Rodgers injury complicates … well, everything.
If he misses a short period of time — a seemingly unlikely outcome at this point — the Jets might lean on Wilson to fill the gap, though even that seems like a risky idea given how much he has struggled during his career. He finished the night 14 of 21 for 140 yards with one touchdown and one interception.
The locker room immediately stood behind Wilson. They had been talking all offseason about winning a championship. So I asked if they were going to keep talking about winning a championship.
"Of for sure," Whitehead said after the game. "Zach is a starter on any other team. He played multiple games last year. He got a lot of film out there. He got a lot of great throws. He's showed already that he can run the team. Zach been having a great camp."
Such an optimist.
I'm here to be a realist.
It was a Herculean effort from defense and special teams to get Wilson a win. It's hard to imagine him winning many games in their upcoming stretch: @ Dallas in Week 2, vs. New England in Week 3, vs. Kansas City in Week 4, @ Denver in Week 5 and vs. the Eagles in Week 6. Then they get what will likely be a much-needed bye.
The Jets should consider their options. The current free agency pool includes: Nick Foles, Carson Wentz, Matt Ryan, Joe Flacco, Colt McCoy, Chase Daniel and Chad Henne. That's not a group the Jets are slobbering over.
If the Jets are looking at a long-term absence from Rodgers — maybe even a season-ending injury — then New York could get more aggressive.
[Do you want more great stories delivered right to you? Here's how you can create or log in to your FOX Sports account, follow your favorite leagues, teams and players and receive a personalized newsletter in your inbox daily.]
Jameis Winston is the New Orleans Saints' backup. Maybe that trade would be exploring, with Derek Carr looking good. Sam Darnold is the backup in San Francisco — though the 49ers probably aren't going to trade him away, given Brock Purdy's injury situation.
Now, I know what you're thinking: Tom Brady. That would be The Aggressive Decision. The quarterback just spent his Sunday enjoying a ceremony in front of New England Patriots fans at Gillette Stadium. It's the longest of all long shots to imagine him playing again — let alone for the Jets. Can you imagine Brady going from that ceremony to a Jets uniform? Bill Belichick vs. Brady at MetLife? Too farfetched. It's not happening.
The Jets' options are not pretty. There's no obvious solution — whether Rodgers deals with a short-term or long-term recovery.
But they're in a win-now window. They have $10 million in cap space for 2023 — which could actually help them get a quarterback — but they have the 12th smallest amount of salary cap, a low sum of $18.7 million for 2024. And New York sent a conditional second-round pick in 2024 as a part of its trade package for Rodgers. (That pick becomes a first-rounder if Rodgers plays 65% or more of the team's offensive snaps.) Their 2024 first-rounder might come in handy if everything falls apart in the coming weeks — the upcoming draft is supposed to boast a handful of excellent quarterbacks, like Caleb Williams (USC), Shedeur Sanders (Colorado), Drake Maye (UNC), J.J. McCarthy (Michigan) and Michael Penix (Washington).
But it's not yet time to think about that. The Jets already pushed most of their chips in. With Rodgers facing a potential season-ending injury, maybe they just go all-in.
Prior to joining FOX Sports as the AFC East reporter, Henry McKenna spent seven years covering the Patriots for USA TODAY Sports Media Group and Boston Globe Media. Follow him on Twitter at @henrycmckenna.
---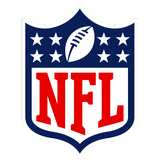 Get more from National Football League Follow your favorites to get information about games, news and more
---