Dallas Cowboys wide receiver CeeDee Lamb is in the midst of the best stretch of his NFL career, and he's not lacking for confidence.
Lamb recorded his fourth straight 100-yard game and third straight of 150 yards or more in Dallas' 49-17 blowout win over the New York Giants. On Sunday, he had 11 catches for 150 yards and a touchdown (while also scoring a rushing touchdown on a 14-yard jet sweep) in the dominant victory.
Dak Prescott, CeeDee Lamb shine in Cowboys' dominant win vs. Giants
It's the first time since at least 1970 that a receiver has recorded three straight games of at least 10 receptions and 150 yards. Afterward, Lamb had a message for anyone diminishing his accomplishments.
"I'm a top receiver in this game," Lamb said, via Cowboys.com. "There's no question about it. If there is, I'll see you again next week."
Lamb also has some strong backers among the Cowboys wide receiver legends who wore the historic No. 88 that he now wears. Dez Bryant has constantly extolled Lamb and has called out the current star's detractors on social media, while Michael Irvin continued to heap praise on Lamb during Monday's episode of "Undisputed," calling him the focal point of the Dallas offense.
"When it's one-on-one, [Dak Prescott should] throw the ball to 88," Irvin said. "He's the point man for this whole offense. It's not the running game, it's CeeDee Lamb. I like that they even put him in the running game yesterday, because they're saying, 'I'm still gonna put the football in my best guy's hands some kind of way. Even when you double- or triple-team him, I'm going to pitch him some of these easy passes or easy plays to keep his head in the game.'"
Irvin compared Lamb to Miami Dolphins star Tyreek Hill, whom many think is the best wide receiver in the game. Lamb is third among all NFL receivers in total receiving yards this season with 975, trailing Hill and A.J. Brown of the Philadelphia Eagles.
Irvin said that Lamb is not only cementing himself in the upper echelon of current NFL receivers but also among all-time Cowboys wideouts.
Lamb's 617 receiving yards over the past four games are the most by a Cowboy in a four-game stretch since at least 1970, per NFL Media. He also became just the second Cowboys wideout to record more than 900 receiving yards in the first nine games of a season — joining none other than Irvin.
However, fellow "Undisputed" panelist Keyshawn Johnson said while he respects the run that Lamb has been on, he still needs to see more before vaulting Lamb into his elite tier of current wide receivers alongside names like Davante Adams, Justin Jefferson, JaMarr Chase and Hill.
"It's hard for me to just jump over everybody that I've had at the top because CeeDee lamb has had three or four straight games that were ridiculous," Johnson said Thursday. " I want to see, much like a Dak Prescott situation, the challenges that come up."
Johnson highlighted some future Cowboys opponents, like the Seahawks, Dolphins and a rematch with the Eagles, as chances for Lamb to prove himself that he belongs not only with his current tiers, but with Irvin as a bona fide superstar No. 88 on the Cowboys.
"When you faced Seattle with big, long corners [Devon Witherspoon and Tariq Woolen] that are going to try to physically dominate you at the point of attack and at the line of scrimmage, I want to see you push them down and take over that game," Johnson said. "I want to see you do it again against Philadelphia. I want to see you see [Miami cornerback] Jalen Ramsey and Xavien Howard and own them and put them in your back pocket and laugh at them at the end of the game. And when you're doing that now it's like okay, then he's certainly has arrived."
With eight games left on the Cowboys' schedule, Lamb is on pace to break Irvin's single-season franchise record of 1,603 receiving yards, set in 1995. Irvin, for his part, would not mind that one bit.
"I love when 88 breaks 88's records," Irvin said.
[Want great stories delivered right to your inbox? Create or log in to your FOX Sports account, follow leagues, teams and players to receive a personalized newsletter daily.]
---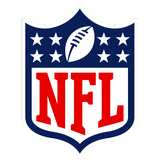 Get more from National Football League Follow your favorites to get information about games, news and more
---