What have we learned from the early batch of games? FOX Sports' staff of NFL writers joined forces to deliver insight and analysis from around the league. In this weekly story, we'll tell you what we noticed, what we heard and what to keep an eye on next.
Without further ado, here's what we learned!
Micah Parsons and the Cowboys make an undeniable statement
After dominating the Jets 30-10, the Cowboys have staked their claim for the best resume in the NFL through two weeks. They've beaten their opponents by a combined score of 70-10.
I can hear you scoffing. I can hear you rolling your eyes. I can hear you telling me that was Zach Wilson starting for the Jets, not Aaron Rodgers. Nobody cares. Just keep that same energy from last week when Zach Wilson played well enough to beat the Buffalo Bills. When the feisty New York defense played well enough to fluster the Bills into 16 points and three turnovers.
That Jets team came down to Dallas and we saw none of those problems. Dak Prescott and his offense piled up 382 yards on the supposedly dominant New York defense, piling up 26 first downs on the day. Prescott completed five different third-and-longs against Sauce Gardner and this New York defense.
The Cowboys sacked Wilson three times, they forced four turnovers and yes, they allowed 10 points. None of those came after halftime. And the biggest reason is Micah Parsons.
Parsons is assembling an early Defensive Player of the Year resume. He wrecked this game plan for the New York Jets, stopped them in the run game, terrorized their offensive tackles. Through two games, he has six QB hits. He forced a fumble and recovered it against the Jets on Sunday.
After the game, Parsons was asked when he thought he could take over this game. He said last Monday.
The Cowboys' point differential is plus-60. That's double the next-best team in the league (the 49ers). Like I said, it's early. But this is easily the most impressive resume to date. And in Week 5, the Cowboys and 49ers face off. Get hyped. —David Helman
Bills get right against Raiders — and then some
The Buffalo Bills are going to be just fine. They showed as much in their 38-10 win over the Las Vegas Raiders in Week 2.
Quarterback Josh Allen knew he cost his team the game in Week 1, committing four turnovers against the New York Jets. It was the kind of performance that has become too common in the quarterback's repertoire. A stinker or two has snuck up on Allen and the Bills, occasionally costing them wins. More often, he plays like an MVP candidate, much like he did against the Raiders. The good news is that that's all Week 1 was: a stinker. It wasn't a sign the Bills will struggle in the AFC. It wasn't a sign something was broken in Buffalo.
The Bills' win over the Raiders was proof that Buffalo remains one of the best teams in the division.
Still.
The Bills defense made life miserable for Jimmy Garoppolo and Josh Jacobs. Garoppolo finished the game with two interceptions, including an absolutely incredible snag by linebacker Matt Milano, who yanked the ball away from Jacobs, the intended target. Jacobs, meanwhile, finished with -2 rushing yards on nine carries.
The Bills apparently aren't reeling in the wake of linebacker Tremaine Edmunds' departure for Chicago — nor has the defensive coordinator role been too much for head coach Sean McDermott. (Sometimes, it can be too much to handle the head coach's game-management role on top of coordinator and playcalling role.)
To be fair, the Raiders are the Raiders. We're not talking about the Chiefs. But the Bills took care of business, which — after a week of hand-wringing in Buffalo — feels like an important acknowledgment. —Henry McKenna
Does Colts' Anthony Richardson need to learn to protect himself?
Two weeks, two injuries for Colts rookie quarterback Anthony Richardson.
Last week, it was a knee injury suffered near the end of the loss to the Jaguars which, in the end, wasn't serious enough for him to even be listed on the injury report. This week, it was a concussion that held him to 17 snaps, an early second-quarter exit. Coach Shane Steichen believes it occurred during his second rushing touchdown, when he was hit by Texans safety M.J. Stewart as he reached the end zone. Richardson played two more series after the score — six snaps — before self-reporting symptoms and exiting the game.
At the very least, Richardson's experiences to start the season raise questions about his playing style. He's a large athletic quarterback, listed at 6-foot-4 and 244 pounds, who's shown that he's not afraid of contact. In fact, he seems to embrace it at times — so much so that Jaguars quarterback Trevor Lawrence even said that after the Jacksonville-Indianapolis Week 1 showdown, he spoke to Richardson and said his biggest advice for the No. 4 overall pick is to protect himself because the NFL season is long.
Only time will tell if this truly becomes an issue with Richardson. But on Sunday, the concussion halted what was an impressive showing. His completion rate of 60% doesn't really tell the whole story. He was decisive, threw the ball quickly and with accuracy a handful of times and showcased his dynamic running ability when he needed to. Richardson had rushing touchdowns on back-to-back drives to start the game, giving Indianapolis an early 14-0 lead in the first quarter. As a passer, he finished the game 6 of 10 for 56 yards and a 75.4 passer rating.
So far this season, he has shown that he's much more polished as a quarterback than he was portrayed to be in the pre-draft process. —Ben Arthur
The Jets need to be careful; they're on the verge of freefall
The New York Jets are in a bad spot. They banked that Aaron Rodgers, who is famous for his toughness in playing through injuries, would be their QB1 for the entire year. And that might allow them to give Zach Wilson the time that he needed to develop on the bench.
But when Rodgers suffered his injury, it thrust Wilson back into a position for which he was clearly not ready. Wilson struggled in Week 1 against the Buffalo Bills, but the Jets pulled out a win anyway. Against the Cowboys in Week 2, Wilson was an unmitigated disaster. Wilson has the decision-making of a cranked-up Josh Allen with none of the precision. He can't be trusted, particularly when the Jets are down. And they went down quickly to Dallas, which built and built and built its lead with every interception Wilson threw.
He finished the game throwing 12-of-27 for 170 yards, one touchdown and three interceptions.
Morale was not high after the game. Running back Breece Hall outright said the rushing attack would've been better if he'd gotten more touches. (He's on a snap count as he continues to recover from injury.)
"I only had four carries. That's why we struggled," Hall said, per New York Daily News' Antwan Staley. "It is what is. We just got down early and abandoned the run."
Wilson isn't a starting-caliber quarterback. He's not ready to help the Jets stay in playoff contention. He struggles with the simplest passing concepts and simplest passes. The Jets were probably right to give him one more shot at starting. But now that they're beyond certain — or should be certain — that Wilson can't be QB1, they can begin to aggressively pursue other options. They can trade for a quarterback like Jameis Winston. They can sign a veteran free agent like Nick Foles. Heck, they can do both. But they need to do something fast.
They face the Patriots, Chiefs, Broncos and Eagles over the next four weeks. If they're not careful, they could still be a one-win team at the end of that run. —McKenna
Texans' C.J. Stroud could blossom when Houston gets healthy on O-line
Save his two fumbles, including one lost, Texans quarterback C.J. Stroud had an encouraging second game, completing 30 of 47 passes (63.8%) for 384 yards and two touchdowns with no interceptions and a 103.5 passer rating. He was close to flawless when he wasn't pressured: a 78.6% completion rate (22 of 28) for 287 yards and those two scores with a 133.2 passer rating, according to Next Gen Stats.
It makes one wonder about the possibilities for Houston when its offensive line, the unit the Texans are paying big money for, gets healthy. Pro Bowl left tackle Laremy Tunsil was sidelined Sunday with a knee injury, while center Juice Scruggs and right tackle Tytus Howard are on short-term injured reserve. Left guard Kenyon Green is on season-ending IR, but the Texans should get the other three starters back this season.
That should help Houston's run game and Dameon Pierce, who has rushed 26 times for just 69 yards through two weeks (2.6 yards-per-carry average) — which would also make Stroud's job easier. The No. 2 overall pick has already thrown the ball 90 times entering Week 3. —Arthur
Bijan's breakout: Few in Robinson's neighborhood
It's only Bijan Robinson's second NFL game, but Sunday's comeback win over the Packers showed how big a part of Atlanta's offense he can be, with 172 yards from scrimmage.
The best indication of the confidence Arthur Smith already has in Robinson came in the fourth quarter, with the Falcons trailing 24-22 just before the two-minute warning. They faced a fourth-and-1 at the Packers 23 – well within range of a Younghoe Koo field goal for the lead, but that would give Green Bay more time to answer with a game-winning kick of their own.
So Smith gambled and went for it, with a toss wide to Robinson, who broke through the Packers defense for 7 yards and a first down. The Falcons ended up hitting the field goal with 0:57 left, but Green Bay had to burn its last two time outs first. The Packers threw four incomplete passes to end the game, but you saw how Robinson can even help his defense out.
He rushed for 124 yards on 19 carries, and caught four passes for another 48. In the last decade, only one player in their first or second NFL game has more yards from scrimmage than Robinson's 172 on Sunday, and that's Kareem Hunt, who had 246 in a 2017 Chiefs win over the Patriots.
Add up his numbers from two games, and Robinson is on pace for 2,168 yards from scrimmage. Oonly three rookies in NFL history have topped 2,000: Eric Dickerson had 2,212 in 1983, Edgerrin James had 2,139 in 1999, and Saquon Barkley had 2,028 in 2018, all in 16-game seasons. —Greg Auman
Justin Fields continues to take a ton of sacks — and he bears some blame
Tampa Bay head coach Todd Bowles and the Buccaneers absolutely feasted on Sunday.
Bears quarterback Justin Fields took six sacks from five different Bucs players. Outside linebacker Joe Tryon-Shoyinka had two. Defensive tackle Vita Vea had 1.5, along with three quarterback hits. Fields threw for 211 yards in the Bears' 27-17 loss but Chicago's net passing yards were 169. Sacks count against the net passing total. All those sacks cost the Bears 42 yards on the stat sheet. This pace keeps up and sacks could end up costing Chicago a lot more.
Speaking of, Fields is on pace to take 85 sacks this year. That's 30 more than the 55 he took last year, which led the league. This (hopefully) isn't a realistic pace. The Bucs are known for their league-topping blitz rate, after all. The Packers, who registered four sacks on Fields in the season opener, have eight first-round picks on their defense and looked positively inspired in Week 1.
Getting sacked an average of five times a game shouldn't keep up to this degree. But it will continue to be an issue if Fields continues to hold the ball too long. Or if the Bears can't figure out some sort of continuity along the offensive line. The playcalling could stand to help rather than hurt, too. Where's the play action to slow the rush? Where are the jumbo formations? Fields is already taking hits as a runner, which is the only sort of offense the Bears have consistently been able to muster. Getting him hit in the pocket isn't sustainable. And it could cost Chicago its quarterback. —Carmen Vitali
Packers offense putting up points despite injuries
There wasn't a whole lot of offense statistically on Sunday, but it was pretty efficient. Quarterback Jordan Love again threw three touchdown passes. What makes it even more impressive is that one of Love's top receivers, Christian Watson, was out for the second straight game. Do-it-all running back Aaron Jones was out this week, as well.
Love threw the first NFL touchdown of two different players' careers against Atlanta: Jayden Reed (who scored twice) and Dontayvion Wicks. The Packers took Reed in the second round; Wicks in the fifth. And Love finished 14-of-25 for 151 yards with three touchdowns and no interceptions.
Hey, I said they were efficient.
Yes, Love will have to complete a higher rate of his passes. But considering the absence of proven receivers, this is probably all you can realistically ask for out of Love. This all comes at the hands of head coach Matt LaFleur, who has shown off his creativity the last two weeks as a means of making up for a lack of personnel. Once limited by a Hall of Fame quarterback who knew what he wanted to run and how he wanted to run it, LaFleur has gone to the other extreme and trotted out so much variety within Green Bay's offense. Motion? You got it (a lot of it). Play action? Sure. Three tight-end sets and jumbo personnel? Check and check.
LaFleur is doing everything possible to help Love and because of it, the Packers are scoring points — even if they lost by a single one against the Falcons. —Vitali
Packers run defense remains a problem
For as many good signs as Jordan Love has shown over the past two weeks, he is still a very young and inexperienced quarterback. That showed in his fumbled play call where he ended up with a false start. It showed in a decision to throw the ball to where Atlanta corner A.J. Terrell almost had it but dropped it. But that's all to be expected when you've only ever started three games in your NFL career. The other side of the ball should be able to make up for your miscues, not the other way around.
And yet that's the situation Love found himself in despite the Packers having a 12-point lead entering the fourth quarter on Sunday. Green Bay's offense had been efficient enough despite the Falcons' pass rush to give the Packers that much headway. But then the defense, specifically the run defense, couldn't hold up their end of the deal and Green Bay lost by a single point on a last-minute field goal.
Atlanta totaled 211 net rushing yards, 124 of which came from rookie running back Bijan Robinson. Sure, Robinson is a special player. You don't garner LaDanian Tomlinson comparisons for nothing. But with the amount of talent on the defensive side of the ball Green Bay has, there aren't excuses for giving up three straight scores in the final 15 minutes. It's even more maddening when these were the same problems that existed last season. This is a defense that Love was supposed to be able to lean on. Not the other way around. —Vitali
Brandon Staley's seat getting warm after another loss for Bolts
The Los Angeles Chargers were one of the trendy picks to make a deep postseason run. But after starting the season 0-2, head coach Brandon Staley could need a win over the next few weeks to hold on to the locker room — and his job.
The Bolts suffered another disappointing loss on Sunday, this one on the road to the Tennessee Titans, 27-24. Next, the Chargers hit the road to face the Minnesota Vikings before hosting the Las Vegas Raiders entering their bye week in Week 5.
The early losing is wearing on Staley after the way his team finished the 2022 season, failing to hold on to a 27-0 lead in an AFC Wild Card loss to the Jacksonville Jaguars.
Asked by a reporter if last year's disappointing loss is still lingering into this season, Staley became prickly.
"It has nothing to do with the Jacksonville game," Staley said. "And that's just the truth. It's a convenient storyline for you and for everybody else, but it's not the truth. We've lost two tough games but the guys in that locker room, the men in that locker room, they are finishers. They have what it takes and we're excited to prove ourselves." —Eric D. Williams
Eric Bieniemy has found his calling
The Washington Commanders put up 35 points and 388 yards on a Denver Broncos defense that ranked seventh in the NFL last season. Their second-year quarterback, Sam Howell, in just his third NFL start, threw for 299 yards and two touchdowns. They had balance, too, with 122 rushing yards. And they did it all while emerging from a 21-3 second-quarter hole.
What might be most remarkable of all, to some, is that Eric Bieniemy called all 66 of Washington's plays. And he did it out of Andy Reid's shadow.
There are a lot of people who deserve credit for the Commanders' surprising 2-0 start, but there's no doubt that Bieniemy, Washington's new offensive coordinator, has been a huge part of the fun. His offense wasn't great in the opener — 248 yards and 20 points — but he called two scoring drives in the fourth quarter to give them the 10 points they needed for a 20-16 win over Arizona.
Then on Sunday, it all came together—at least from the second quarter on. He called a safe game for his young quarterback (no turnovers) but wasn't shy about being aggressive either. And he spread the ball around, with 10 different receivers catching passes from Howell. He also called two long fourth-quarter touchdown drives that helped build a late 35-24 lead that should have been enough.
It's not all about Bieniemy, of course, but he is erasing any lingering doubts about his ability to coach and run an NFL offense. If this keeps up, he's going to be a hot name on the head coaching interview circuit next offseason—again.
And this time it might be hard for NFL owners to find more excuses not to give him a head coaching job. —Ralph Vacchiano
Rookie receivers making plays all over
It was a quiet Week 1 for NFL rookie receivers, but they're getting their bearings and made splashes all over the league, with five scoring touchdowns.
We have to start with Rams rookie Puka Nacua, who became the first player in NFL history to get at least 10 catches and at least 100 receiving yards in each of his first two NFL games. On Sunday, he went off for 15 catches for 147 yards in the Rams' loss to San Francisco — the 15 catches is an NFL rookie record.
Baltimore's Zay Flowers hasn't scored yet, but he built on a nine-catch NFL debut by hauling in four passes for 62 yards in the Ravens' win on Sunday. And the Giants' Jalin Hyatt sparked New York's comeback from 20 points down with a 58-yard catch on the first play of the second half, finishing with two grabs for 89 yards.
This week's precocious NFL stars:
Jordan Addison, Vikings: The first-round pick from USC scored in each of his first two NFL games, including a 62-yarder in Thursday's loss to the Eagles.
Tank Dell, Texans: The third-round pick from Houston had seven catches for 72 yards and a touchdown in Houston's loss to the Colts.

Marvin Mims, Broncos: The second-round pick from Oklahoma had two catches for 113 yards Sunday, including a 60-yard touchdown, in Denver's close loss to Washington.

Jayden Reed, Packers: The second-round pick from Michigan State had four catches for 37 yards, including two touchdowns, in Green Bay's loss in Atlanta.

Dontayvion Wicks, Packers: The fifth-round pick from Virginia had two catches for 40 yards, including his first NFL touchdown, but it wasn't enough to beat the Falcons. —Auman
Giants avoid humiliation — for now
It's not a stretch to say the New York Giants saved their season with their wild second-half comeback in Arizona on Sunday. And it's not just because only 31 of the 270 NFL teams to start 0-2 since 1990 have gone on to make the playoffs.
The Giants were dead. They had been outscored 60-0 in six quarters to open the season. Through a game and a half, their supposedly reloaded offense had produced just 252 yards
What happened next came out of nowhere. Daniel Jones went 17 for 21 for 259 yards and two touchdowns in the second half. Tight end Darren Waller, who had four catches on the season to that point, came up with five catches for 64 yards after halftime. Rookie receiver Jalin Hyatt flashed his speed with two catches for 89 yards. And a defense that had been shredded finally showed its spine.
When it was over and they had tied the record for the biggest comeback in franchise history, the Giants felt reborn. As coach Brian Daboll told his team after the game, according to safety Xavier McKinney, "We've got doubters everywhere and everybody's always going to doubt (us). But we know what we have in this locker room."
The question now is: How long will these good times last? The Giants head to San Francisco to face the 49ers on Thursday night. And that's followed by games against the Seahawks, Dolphins, Bills, and the 2-0 Commanders.
They'll also be sweating out the results of an MRI on Saquon Barkley's ankle after the running back suffered what looked like a bad injury in the waning moments on Sunday afternoon. Losing him would be a good way to kill the momentum they fought so hard in Sunday's second half to get. —Vacchiano
Running back Cam Akers was a healthy scratch for the Los Angeles Rams on Sunday. Rams head coach Sean McVay said going with Kyren Williams as his starter, along with Ronnie Rivers and Royce Freeman as the backups, was a coach's decision geared toward winning.
"I'm just as confused as everybody else. I'm blessed though," Akers posted on social media.
FOX Sports NFL insider Jay Glazer reported that the Rams would like to trade Akers, and that they contacted other teams in an effort to move the Florida State product off the roster. The Rams held Akers out of practice midseason last year and attempted to trade him due to friction between the running back and the team.
However, the Rams mended fences and did not move Akers at the trade deadline. The Florida State product led the NFL in rushing from Week 13 to the end of the regular season with 512 rushing yards, including at least 100 rushing yards in the final three games against the Denver Broncos, the Los Angeles Rams and the Seattle Seahawks.
However, no reconciliation appears at hand this time.
"I think there's going to be an opportunity to see what that looks like moving forward," McVay said, when asked if Akers will remain on the roster. "But it's not going to be a back and forth thing. He and I have had great dialogue, and we'll see what happens over the next couple days." —Williams
[Do you want more great stories delivered right to you? Here's how you can create or log in to your FOX Sports account, follow your favorite leagues, teams and players and receive a personalized newsletter in your inbox daily.]
The Chiefs' "Big 3" could swipe another title
Patrick Mahomes, Travis Kelce and Chris Jones have collected a pair of Super Bowl rings together, but the trio's experience and expertise could result in more hardware in the near future.
The veterans have mastered the art of winning, and their knowledge enables the Chiefs to win without playing their best. Against the Jaguars, the Chiefs scratched out a 17-9 win despite losing the turnover battle (minus-2) and a subpar offensive performance.
Though the stats suggest the Chiefs rolled to win on the strength of a balanced offense that amassed 399 yards, the game tipped in the Chiefs' favor when their stars took over in key moments.
Mahomes jump-started the effort at the end of the first half with a scoring drive that was fueled by his quick-rhythm passing and improvisational skills. The two-time MVP came through with a clutch fourth-down conversion following the two-minute warning and capped the drive with a back-shoulder dart to Skyy Moore through a tight window.
Though Mahomes added a few more highlight throws to the resume in the second half, it was his ability to revive a dormant offense with a series of pinpoint throws that changed the momentum of the game.
Kelce battled through a nagging knee injury, and although he finished just four receptions for 26 yards, Kelce scored a touchdown on an impromptu scramble toss that pushed the Chiefs to a 14-6 lead to open the second half. As Mahomes' security blanket in the clutch, the perennial Pro Bowler's presence keeps the Chiefs' offense humming.
Jones made his presence known from the opening series. The All-Pro defender was impossible to block at the line of scrimmage, and defensive coordinator Steve Spagnuolo took advantage of his superior talent by moving him up and down the line to exploit favorable matchups. The veteran finished the game with 1.5 sacks, but his consistent and persistent pressure disrupted the flow of the Jaguars' offense. With Jones' destructive play also creating favorable one-on-one opportunities for his teammates, the Chiefs' defense looks borderline elite with No. 95 on the field.
Given the experience, expertise and overall impact of their three superstars, the Chiefs remain the team to beat in a league governed by stars. —Bucky Brooks
AFC South reporter Ben Arthur (@benyarthur)
NFC South reporter Greg Auman (@gregauman)
NFL analyst Bucky Brooks (@BuckyBrooks)
Dallas Cowboys reporter David Helman (@davidhelman_)
AFC East reporter Henry McKenna (@McKennAnalysis)
NFC West reporter Eric D. Williams (@eric_d_williams)
NFC East reporter Ralph Vacchiano (@RalphVacchiano)
NFC North reporter Carmen Vitali (@CarmieV)
---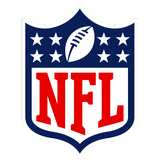 Get more from National Football League Follow your favorites to get information about games, news and more
---