Taylor Swift will not be in attendance at Monday's Super Bowl LVII rematch between Travis Kelce's Kansas City Chiefs and the Philadelphia Eagles, which features his brother Jason Kelce. However, Swift's presence will still be felt as the relationship between her and the superstar tight end has captured the attention of their fans across the world.
Some of those closest to Travis have sounded off on that relationship recently, including his mother Donna and Chiefs QB Patrick Mahomes. Travis himself also heaped praise on his new "lover" in a wide-ranging interview with the Wall Street Journal published Monday.
Jason and his wife Kylie, for their part, remain supportive of Travis's relationship but are happy to cede the spotlight to him and the woman who changed one of her hit song lyrics for him.
Here's what Travis and those in the extended Kelce circle are saying before the brothers face off for just the fifth time in their decade-plus-long NFL careers.
Travis Kelce
The All-Pro confirmed in the WSJ interview that the viral story he told on his podcast with Jason about making Taylor his own version of her trademark friendship bracelets with his number on it while The Eras Tour was sweeping through Kansas City was ultimately a success. Not because she was able to meet him backstage and receive the bracelet — she famously declined that offer — but because some in her camp noticed the story as it gained traction.
"There were definitely people she knew that knew who I was, in her corner [who said], 'Yo! Did you know he was coming? I had somebody playing Cupid,'" Kelce told the WSJ, via People Magazine. "She told me exactly what was going on and how I got lucky enough to get her to reach out."
It's worth noting that FOX Sports reporters Erin Andrews and Charissa Thompson publicly lobbied on their podcast for Swift to go out on a date with Travis back in August after the initial friendship bracelet story emerged. He later commented on the clip when it resurfaced in October, saying that he owed Andrews and Thompson "big time!!!!!!"
However, Andrews and Thompson themselves admitted that they were barely acquaintances with Swift, so it sounds like Travis had some help from someone even closer to the "1989" singer. He did not reveal who that person (or persons) was, though.
As for Swift herself, though, Travis had nothing but positive things to say.
"Obviously I've never dated anyone with that kind of aura about them," Kelce said, via CNN. "But at the same time, I'm not running away from any of it…. The scrutiny she gets, how much she has a magnifying glass on her, every single day, paparazzi outside her house, outside every restaurant she goes to, after every flight she gets off, and she's just living, enjoying life. When she acts like that I better not be the one acting all strange."
Kelce also referred to Swift as "hilarious" and a "genius" who shares a similar perspective on life and family that he does.
"Her team is her family. Her family does a lot of stuff in terms of the tour, the marketing, being around, so I think she has a lot of those values as well, which is right up my alley."
Donna Kelce
Travis's mother, who got her own moment in the sun in the lead up to last year's Super Bowl in which her boys became the first pair of brothers to face off on the big game, turned some heads after describing her initial encounters with Swift as "OK" to the Today Show in August.
However, Donna — despite getting reassurances from Travis after her interview — struck a different tone in her interview for the Wall Street Journal profile, reportedly "beaming" when asked about Swift.
"He's happier than I've seen him in a long time," Donna said.
She sounded about a bit more wary about the attention the relationship has brought her son's way in an interview with ABC, calling it "part of the whole thing."
"Obviously, [she's] a megastar, and I think Travis is embracing it as much as he can, so I think it's ok," Donna said. "He likes attention, so he'll be fine. As long as he can handle it, I don't have any problems with it. She's a very, very nice person."
Patrick Mahomes
Kelce's longtime friend and superstar Chiefs teammate was quick to shoot down the notion that the tight end's new high-profile relationship is a distraction in the team's locker room during an interview with ESPN.
"People see the whole Taylor Swift and Travis [relationship] and they make it a huge deal because it is a huge deal," Mahomes said. "I think it becomes a bigger deal to the fanbases than it does to the guys that are actually in the building."
"I've been lucky enough to meet Taylor and see how good of a person she is. I think you understand why it's not become a distraction or anything like that, because everybody cares about being the best they can be every day."
Mahomes, whose wife Brittany has been hanging out with Swift during Chiefs games, also hinted hey may head to Europe for one of her concerts next offseason. As for his bond with Kelce, he paid his longtime pass-catcher one of the highest compliments imaginable.
"I honestly feel like he's my brother," Mahomes said. "His family and my family have almost become one family."
Jason and Kylie Kelce
Jason was the first member of the Kelce family to confirm the rumors linking Taylor and Travis, and has expressed his approval about the romance whenever asked — including when teasing Travis on their latest podcast episode about his public kiss with Swift after one of her concerts in Argentina last week.
"It's a lot of fun seeing the look on your face," Jason told Travis. "I'm glad that you enjoyed it."
However, Jason and his wife Kylie — who went viral last season when her due date for their third daughter nearly coincided with the Super Bowl — are much more low-key. Kylie Kelce, a former field hockey athlete and coach, led a charity initiative around that sport in Kansas City over the weekend, after which she revealed that she would not be partying in the Kelce family box seats that Taylor has frequently occupied over the past several weeks.
"I will be in the stands (Monday), I'm a stands girl," Kylie told Spectrum News in Kansas City, via the New York Post. "I love sitting in the stands, cheering with the fans, even if it's in an opposing team's stadium."
"It's not particularly my cup of tea to be in the spotlight or in front of the camera. I was a communication major in college, I love to be behind it. That's my bread and butter."
Kylie has posted some videos on her Tik Tok account indirectly referencing her brother-in-law's new relationship but has not yet publicly commented on it.
The Eagles
Taylor Swift's hometown and childhood team — who Jason as well as some Philadelphians are jokingly miffed at Travis for taking her away from that fandom — got some good-natured ribbing in themselves on social media before Monday's game.
[Want great stories delivered right to your inbox? Create or log in to your FOX Sports account, follow leagues, teams and players to receive a personalized newsletter daily.]
---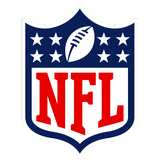 Get more from National Football League Follow your favorites to get information about games, news and more
---