MINNEAPOLIS — You know the meme where two identical Spider Men stand there pointing at each other? That was kind of like what it was like watching the New York Giants take on the Minnesota Vikings at US Bank Stadium in the Wild Card round of the NFC playoffs.
Both teams have a middling quarterback with a tendency to underperform in big moments (or did prior to this season, at least). Both teams have a seemingly unstoppable offensive playmaker who can change entire games. Both teams have defenses with glaring issues and both teams have been in their fair share of close games yet managed to emerge with wins all season.
So it was fitting that this game was decided by exactly one full score. Seven points. But then, finally departing from the usual narrative, the Vikings succumbed within one score of the opposition, losing to the Giants 31-24 and ending their season in the process.
They were 11-0 in the regular season in such contests. They are now 0-1 in the postseason.
"It did feel rather abrupt," said head coach Kevin O'Connell.
For much of the game itself, the Giants and Vikings were mirror images of each other. Those 'middling' quarterbacks? Not so middling in the biggest moment of the season. Kirk Cousins finished 31-of-39 for 273 yards, two touchdowns, no interceptions and a 112.9 passer rating. Daniel Jones completed 24 of 35 pass attempts for 301 yards, two touchdowns, no interceptions and a passer rating of 114.1. Both teams were three-of-four inside the red zone. They each gained around six yards per offensive play and neither team was fully in control at any point during the game.
It was back and forth, with the Giants maintaining a lead for most of the game. But it was never by much. That's been the story of these teams for most of the season, with a few improbable (and in Minnesota's case, impossible) comebacks thrown in.
Because of those comebacks, it was hard to count Minnesota out until the very end. The last play of the game came on fourth-and-8 with 1:44 left and the Vikings down by the aforementioned full score. In a microcosm of Minnesota's issues this season, Cousins dropped back, panicked when none of the downfield routes that were supposed to come open actually did, then checked down to tight end T.J. Hockenson well short of the line of gain for a total gain of three yards.
"On that fourth down, just trying to get some eligibles vertical and the ball ended up going underneath," said O'Connell. "But like we had done multiple times, T.J. underneath for catch conversions, they just were able to make a play. The intent was trying to have a chance to win the football game by pushing the ball downfield. It just didn't open up for Kirk and that's on me.
'Daniel Jones played the game of his life'
Kevin Burkhardt and Greg Olsen talk about the amazing game the New York Giants got from their big players, including Daniel Jones and Saquon Barkley. The Vikings were previously 11-0 this season in one-score games.
"The intent as a playcaller is you're not going to call a primary concept where somebody is short of the sticks to gain, especially on fourth down. Looking back on it, maybe could have been a little more like, 'hey, this is where you want the ball to go' but I want Kirk to play. I want him to be free to make good decisions and he did all night long. He moved our team. He stood in there, getting the ball out of his hand with rhythm. It just so happens that down, we didn't get enough on the play. If anything, it's on me and that play call. Even though we had eligible with a chance down the field, maybe, there's always a play that could have been better for your guys out there and that one will stick with me."
In defense of both O'Connell and Cousins, the Giants defense blanketed Minnesota, taking away any options beyond the orange yard marker. Plus, Hockenson had been breaking tackles all night — and throughout the campaign, for that matter. He finished the regular season ranked in the top 10 for yards after contact among eligible receivers.
There was a reason for the way everything turned out. And against a team that was seemingly their equal in every way, what did this game teach us or reveal to us about the 13-4 2022 Minnesota Vikings, if anything?
The truthful answer: probably not a lot. The Vikings could have just as easily come out on the other side of this with the Giants being the ones still fighting off the 'frauds' narrative. New York had, and probably still has, the same question marks. Both of these teams are also probably going to run into a brick wall with the respective teams they would have faced next. Does anyone have more faith in the Giants beating the top-seeded Philadelphia Eagles now just because they beat the Vikings?
I didn't think so.
In reality, Minnesota had a first-year head coach, a first-year general manager and still managed a 13-win season complete with a division win and playoff berth. O'Connell may not have been ready to talk about it immediately following the game because of the sting but on the whole, this season was a success. It didn't ultimately change the connotation of 'pulling a Vikings' like they'd hoped but it also didn't not change the connotation.
"We're going to be back," said Hockenson. "This is just the beginning of what we can do […] There's no doubt everyone in this locker room didn't want this to be over. But that's what great teams do; they respond to this and come back and work harder."
Carmen Vitali covers the NFC North for FOX Sports. Carmen had previous stops with The Draft Network and the Tampa Bay Buccaneers. She spent six seasons with the Bucs, including 2020, which added the title of Super Bowl Champion (and boat-parade participant) to her résumé. You can follow Carmen on Twitter at @CarmieV.
Top stories from FOX Sports:
FOLLOW
Follow your favorites to personalize your FOX Sports experience
---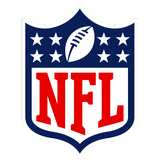 Get more from National Football League Follow your favorites to get information about games, news and more
---
---
Source