CHARLOTTE — The Saints knew they'd be shorthanded at running back Monday night.
Alvin Kamara was suspended. Rookie Kendre Miller was inactive with a hamstring. That left only Jamaal Williams healthy, so the Saints had to elevate Tony Jones Jr. from the practice squad, just to have a second back dressed for the game.
Then Williams went down with a hamstring injury midway through the second quarter, so the only true running back left was Jones, who's been on and off NFL rosters for four seasons, bouncing from the Saints to the Seahawks to the Broncos back to the Saints in the past year alone.
New Orleans' defense kept Carolina in check the whole night, but the Saints pulled away in the second half on the first two touchdowns of Jones' career, an unlikely star in a 20-17 win over the Panthers, giving New Orleans its first 2-0 start in 10 years.
"I didn't even know it was going to be just me and (Jamaal), to be honest," Jones said after the game. "Coach had us out there running drills (in pregame) and I was like 'Dang, there's only two of us.' You've got to fight through it. That's all you've got to do."
The Saints (2-0) struggled offensively for much of the night Monday, such that midway through the third quarter, they were mired in a 6-6 tie with the Panthers, who had No. 1 overall pick Bryce Young making his home debut.
New Orleans turned to Jones, and he converted on a third-and-2 at the Carolina 22, and then again on third-and-1 at the 7. On first-and-goal from the 2, he pushed forward, waiting to see the officials signal his first NFL touchdown.
"I already knew it was a tuddy before the play happened," he said. "I don't care what I've got to do, I'm scoring on this one. Four years in the league, it takes a while, but I'm here."
It so happens that Tuesday is Jones' wife Rebecca's birthday, and while she stayed home because she's expecting, he knew he had to give her that touchdown ball as a birthday memento. Fortunately for Jones, he got another chance, with the Saints clinging to a 13-9 lead in the fourth quarter, and he scored another 2-yard touchdown to give him a ball he can keep himself.
"That second one? That's mine right there," said Jones, who finished with 34 yards on 12 carries in the win.
The Saints are 2-0, joining the Bucs and Falcons as unlikely NFC South unbeatens, and Monday night wasn't an easy road win. New Orleans led 6-3 at the half, its defense holding the Panthers to just 88 yards. The Saints held the Titans to five field goals in last week's 16-15 victory, and they nearly went two full games without giving up a touchdown, until Carolina scored on a Young touchdown pass with 1:16 left.
"I think it should have been two games," coach Dennis Allen said, unhappy with the late letdown. "So I'm not satisfied. Defensively, I think we're doing some good things. I still think there's a lot of things we can do better. We're not going to sit around and pat ourselves on the back. We're going to go back to work and try to correct the things we didn't do as well."
The offense, finding the end zone just once last week, finally got the touchdown from Jones in the third quarter, having finally found its downfield passing game. Receiver Chris Olave, who had struggled enough that he had 14 yards on his first eight targets, sped down the left sideline and reeled in a 42-yard pass from Derek Carr, tapping it with one hand and grabbing it as he dived to the ground.
After Carolina kicked a field goal to cut the lead to 13-9 with 5:30 to play, New Orleans struck again. Carr hit receiver Rashid Shaheed for a 45-yard gain, then Taysom Hill rushed for 19 yards, putting the Saints in the red zone. Jones' second touchdown gave them a two-score lead with 3:14 to play, enough to close out a much-needed division road win.
"There's a lot of work that needs to be done," said Carr, who finished with 228 passing yards. "We had a few opportunities, for sure … There's so much we have to clean up, but it feels so good to clean it up when you win. We're 2-0, and I don't think we've played at the level we're all expecting to play at. We're going to keep striving and keep working and make those corrections. It feels good to do that in a win."
The Saints were swept by the Panthers last season and finished a game out of first place in the division, so a win like this could be a difference in the other direction come January. For now, they're in a three-way tie for first at 2-0, though this week brings a trip to Green Bay to face the Packers before they return home to face the Bucs in Week 4.
By then, they'll have Kamara back, perhaps Williams as well, which would leave Jones back on the practice squad, but for a night, he was front and center in a Saints victory.
"We've got to fight together," Jones said of the running backs being a tight-knit group. "If I'm out there, Jamaal, it doesn't matter. His yards are my yards, and my yards are his yards. It doesn't matter."
Greg Auman is FOX Sports' NFC South reporter, covering the Buccaneers, Falcons, Panthers and Saints. He is in his 10th season covering the Bucs and the NFL full-time, having spent time at the Tampa Bay Times and The Athletic. You can follow him on Twitter at @gregauman.
FOLLOW
Follow your favorites to personalize your FOX Sports experience
---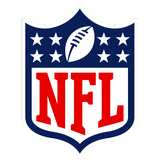 Get more from National Football League Follow your favorites to get information about games, news and more
---