If not for the black support tape on his right thumb, there would have been no indication Los Angeles Rams quarterback Matthew Stafford was less than three weeks removed from injuring it.
Stafford took snaps and threw the ball without any apparent difficulty in practice Wednesday, giving him more confidence he will be able to play against the Seattle Seahawks on Sunday.
It is a scenario Stafford didn't believe was possible when he came out of the 43-20 loss to the Dallas Cowboys on Oct. 29 after hitting his thumb three different times, the last of which happened when he caught a two-point conversion early in the third quarter.
"I tried to grab (a football) and it didn't have any strength and was pretty worried about it," Stafford said. "Then went back in and did some tests and I thought it was going to be quite a bit worse than it was. So just happy that it's not as bad as I thought."
Throwing in a steady rain gave Stafford another way to measure how much progress he has made in his recovery.
"I haven't been out there obviously in a couple weeks, so it was kind of nice to just get back out there and get my feet wet again, literally and figuratively," Stafford said.
Getting Stafford back after missing one game would certainly qualify as the best case scenario for the Rams (3-6), who have lost three straight and four of their past five games.
Stafford has posted modest statistical production, throwing for 2,070 yards and eight touchdowns against seven interceptions in eight games. But his experience and skill as a passer are the best ways to maximize an offense with two standout receivers and significant injuries at running back right now.
Without Stafford, the offense didn't score a touchdown and had 187 total yards in a 20-3 loss to the Green Bay Packers on Nov. 5 before the team's bye week.
In the seven games Stafford has started and finished, the Rams are averaging 22.1 points, which would rank 15th in the NFL, behind the Seahawks (6-3).
The importance of Stafford was apparent in the season opener when he directed a 30-13 win in Seattle, completing 24 of 38 passes for 334 yards, despite not having top wideout Cooper Kupp available because of a hamstring injury.
Both Stafford and coach Sean McVay were quick to note the Seahawks did not have rookie cornerback Devon Witherspoon, the fifth overall pick in the 2023 draft, the first time the teams faced off.
"I was glad he didn't play against us in the opener," McVay said. "He is a baller."
The presence of Witherspoon is one reason for Seattle's improvement, but McVay said their push to move into a tie with San Francisco atop the NFC West is indicative of a larger culture of sustained success.
"I think one of the things I always respect is they consistently take steps," McVay said. "They seem like they always get better. If there's issues that come up, they always continue to solve them."
McVay put forth that kind of growth as one of his goals for the retooled Rams this season, something Stafford hopes can be reestablished with his return and a well-timed bye week.
"It's on us to go out there and just execute our stuff at a high level and try to get a win," Stafford said.
Reporting by The Associated Press.
---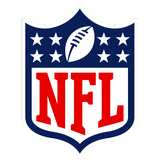 Get more from National Football League Follow your favorites to get information about games, news and more
---