Quarterback Aaron Rodgers appeared on-screen to nearly 500,000 viewers of the Pat McAfee Show on Wednesday like it was any other day. His hair was cropped short. He had a full salt-and-pepper beard that showed his 39 years and was wearing an understated cowl-neck charcoal sweater.
There was one thing out of the ordinary, though.
He appeared to be wearing his Green Bay Packers Super Bowl ring.
Even back in 2010, those rings weren't meant for everyday wear. They're huge. And in Rodgers' own words, he does everything with intentionality.
The ring is no different and Rodgers minced no words.
"I'm debatably the best player in Packers history," he said.
While true, he, like the championship he won in Green Bay after the 2010 season, is also history. The Packers are moving on, even if Rodgers is trying not to let them forget him as he moves on himself.
"At this point, as I sit here, I think since Friday, I made it clear that my intention was to play and my intention was to play for the New York Jets," Rodgers said definitively.
He went on to paint a picture of being misled by the Packers organization, while insisting there was no bad blood between him and the franchise. Going into his 'darkness retreat' for five days and four nights, he was under the impression the Packers would allow him to take as much time as he wanted to make a decision on whether he was retiring.
"If you want to come back and play, obviously the door's wide open," he said the Packers told him.
"When I came out of the darkness, something changed."
But in hindsight, it seems moving on had been the Packers' intention all along.
The 2022 season didn't go the way the Packers wanted it to. They missed the playoffs for the first time under Matt LaFleur. Even faced with starting multiple rookie wide receivers prior to the season, they didn't budge or try to acquire veterans. They weren't in win-now mode. They were prioritizing youth and developing players.
"Even towards the end of the season, it felt like everybody was ready to move on," said Rodgers. "I was interested in what the conversation would be the week after the season but it was pretty obvious."
What Aaron Rodgers-Jets pairing would mean for both parties
Colin Cowherd shares a potential parallel from the Rodgers-Jets discussion to the Denver Broncos-Russell Wilson situation.
Throughout the course of the season, things became more clear. It increasingly looked like two generations were at odds: Rodgers and his contingent of players left from years past like Randall Cobb and Marcedes Lewis vs. the new regime like Christian Watson and Romeo Doubs, waiting for Jordan Love to take the reins.
There was talk about sitting Rodgers down the stretch when the Packers had just a 3% chance of making the playoffs, and seeing how far Love had come. That didn't happen. Rodgers made sure of it — even as he battled through a broken thumb.
But Green Bay is no longer being held back by Rodgers' intentions. All that's left to work out is compensation. As much as Rodgers seemed hell-bent on condemning them for the holdup on his trade to New York, if he only knew for certain on Friday that he wanted to go there, you'll forgive the Packers for needing a few days to work out exactly what compensation they'll need from the Jets.
"It's my intention to play for the Jets. But I'm still under contract with the Packers. So yeah, they got no leverage, either," said Rodgers.
That complicates things.
If Rodgers is traded, the Packers will take on a sizable dead-cap hit to the tune of $40.3 million with a pre-June 1st trade, according to Spotrac. That doesn't leave them a ton of room to maneuver and means draft capital is at a premium. The good news: They believe they have Rodgers' successor in house, and few holes to fill.
Love has apparently taken a step forward, as well. Not only has he received the endorsement of general manager Brian Gutekunst this entire time, he now has the endorsement of Rodgers himself.
"He's gonna be a great player," said Rodgers. "He's a great kid. He had a really good year this year, getting better, you know, on the look-team. He's got a bright future in front of him. They got a good young team."
That's where the Packers stand now. They are ascending and already have gotten their young players plenty of game experience. Watson and Doubs could turn into a formidable receiving duo. Love will also have the benefit of a solid run game, with the Packers retaining Aaron Jones alongside A.J. Dillon. The Green Bay defense should live up to its roster this season as well.
It's as good of a situation as any for a young quarterback making his first real starts in the league. Love has spent the last three years learning, just as his predecessor before him. The situation bears an eerie resemblance to Rodgers' own start in the league. He sat behind Brett Favre for the first three seasons of his career, playing in just seven games in that span before Favre was traded to the New York Jets.
It may be a new front office from the one that drafted Rodgers but there is a clear strategy here — and it's one that works.
The entire division is reshaped by Rodgers' potential departure. A new era of players is taking over. But with how prepared Green Bay seems to make this transition, it may still end up being a familiar team on top yet again.
Carmen Vitali covers the NFC North for FOX Sports. Carmen had previous stops with The Draft Network and the Tampa Bay Buccaneers. She spent six seasons with the Bucs, including 2020, which added the title of Super Bowl Champion (and boat-parade participant) to her résumé. You can follow Carmen on Twitter at @CarmieV.
Top stories from FOX Sports:
FOLLOW
Follow your favorites to personalize your FOX Sports experience
---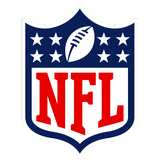 Get more from National Football League Follow your favorites to get information about games, news and more
---