Week 11 of the NFL season is here, and we've got you covered with all the action around the league.
Some vital divisional matchups kicked things off in the early window, including the Giants beating the Commanders, the Browns taking down the Steelers and the Jaguars dominating the Titans. Later, Seahawks–Rams and Jets–Bills highlight the afternoon slate of divisional tilts.
Closing things out, the Vikings are on the road to take on the Broncos on Sunday Night Football.
Here are Sunday's top moments!
Tampa Bay Buccaneers at San Francisco 49ers
Seattle Seahawks at Los Angeles Rams
New York Jets at Buffalo Bills
Stay tuned for updates!
FINAL: Detroit Lions 31, Chicago Bears 26
Strong start
Chicago put together a 10-play touchdown drive to open the game, ending with D'Onta Foreman running in a goal-line score.
Pitch it!
Jahmyr Gibbs ran in a 2-yard score, getting Detroit on the board and evening up the score at seven apiece.
I want MOORE
Faced with a third-and-12, Justin Fields got the ball out to wide receiver DJ Moore, who spun around and powered through several tackle attempts for a Bears first down.
Lions strike
Jared Goff — who threw two interceptions in the first half — hit wide receiver Amon-Ra St. Brown for a 7-yard touchdown before halftime, giving the Lions a 14-10 lead.
Bears roar, too
Chicago got a field goal on its first possession of the second half and then recovered a fumble on the ensuing kickoff. Three plays later, Fields and Moore hooked up for a 39-yard touchdown.
Lions come back!
Goff hit wide receiver Jameson Williams for a 32-yard touchdown, getting the Lions to within one score. After forcing a Chicago three-and-out, Detroit then took the lead when David Montgomery ran in a goal-line score, and then it converted a two-point attempt.
FINAL: New York Giants 31, Washington Commanders 19
Giants TD
Four plays after the Giants recovered a fumble, Tommy DeVito hit running back Saquon Barkley for a 24-yard touchdown.
Let Tommy cook
DeVito found Darius Slayton in the red zone, and the wide receiver got the angle and went into the end zone for a 40-yard Giants touchdown. New York led 14-3.
I got this!
Commanders quarterback Sam Howell ran in an 8-yard touchdown shortly before halftime — and took some shots in the process. That said, Washington missed the extra point and trailed 14-9 at halftime.
Super Saquon
Faced with a third-and-goal at the Washington 5-yard line, DeVito hit Barkley for their second touchdown connection.
Giants close it out
Washington scored a touchdown before the two-minute warning and forced a three-and-out, but then New York linebacker Isaiah Simmons picked off Howell and ran it back to the crib for the game-sealing pick-six.
FINAL: Dallas Cowboys 33, Carolina Panthers 10
Get in there
On the 10th play of the Cowboys' second possession, Dak Prescott hooked up with tight end Luke Schoonmaker for an 18-yard touchdown.
ABCeeDee
Prescott hit wide receiver CeeDee Lamb for a 5-yard Cowboys touchdown shortly before halftime.
Carolina back in it
It took 17 plays and three fourth down conversions, but the Panthers pulled to within one score when Bryce Young hit tight end Tommy Tremble for a 4-yard touchdown.
Rippin' it up
Tony Pollard thundered in a 21-yard rushing score for Dallas, putting it back up two scores.
Pick-Six
Cowboys cornerback DaRon Bland stepped in front of Young's pass, got back on his feet and ran the interception back 31 yards for a pick-six. That said, Dallas missed the extra point. It led 30-10.
FINAL: Green Bay Packers 23, Los Angeles Chargers 20
Joey Bosa hurt
The Chargers star linebacker was carted off the field in the first quarter and was later ruled out with a foot injury.
Just keep running
Green Bay answered Los Angeles' field goal with a touchdown. On the sixth play of the drive, wide receiver Jayden Reed got the call on the run and took it 32 yards for the score.
Off he goes!
Justin Herbert found tight end Stone Smartt, who evaded a tackle and ran down the sideline for a 51-yard Chargers touchdown.
Aaron Jones hurt
Green Bay's running back left the game with a knee injury in the second quarter and was later ruled out.
Lead change
Jordan Love hit wide receiver Christian Watson for an 11-yard touchdown, giving the Packers the lead. That said, Green Bay missed the extra point.
Chargers regain lead
Herbert connected with wide receiver Keenan Allen for a go-ahead, 10-yard Chargers touchdown with 5:24 remaining in the fourth quarter.
Pack strike back!
On the sixth play of the following drive, Love hit wide receiver Romeo Doubs for a 24-yard touchdown.
FINAL: Cleveland Browns 13, Pittsburgh Steelers 10
Good afternoon, sir
Myles Garrett sacked Kenny Pickett at Pittsburgh's own 1-yard line, later leading to a punt.
Power football
Jerome Ford smacked in a goal-line touchdown on the ground for the Browns.
Running back in it
On the second play of the second half, Jaylen Warren ran through the Browns defense for a 74-yard touchdown, getting the Steelers on the board. They trailed 10-7.
Game-winning Browns FG!
Pittsburgh evened up the score early in the fourth quarter, but Dustin Hopkins drained a game-winning, 34-yard field goal for Cleveland with two seconds remaining in the fourth quarter.
FINAL: Miami Dolphins 20, Las Vegas Raiders 13
Guess who?
On the eighth play of Miami's second possession, Tua Tagovailoa hit wide receiver Tyreek Hill, who ran through the Las Vegas defense for a 38-yard touchdown.
There you are, Davante
Aidan O'Connell threw it up, and Adams brought it down for a 46-yard Raiders touchdown.
Tyreek hurt
Hill went to the locker room with a hand injury in the second quarter but later returned. The Dolphins went on to win.
FINAL: Jacksonville Jaguars 34, Tennessee Titans 14
Jags capitalize
Eight plays after the Jaguars recovered a fumble, Trevor Lawrence hit wide receiver Calvin Ridley in the back of the end zone for a 3-yard touchdown.
Jump!
Lawrence ran to his left and broke the plane for a 9-yard touchdown, giving the Jaguars a 20-0 lead.
They do it again
Lawrence stepped up and hit Ridley for their second touchdown connection of the game. This one was a 20-yard score and gave Jacksonville a 27-0 lead.
Titans highlight!
Tennessee flipped the ball behind the line of scrimmage twice, but quarterback Will Levis ultimately hit wide receiver DeAndre Hopkins for a 43-yard touchdown.
Big man TD alert!
While the Titans weren't able to mount a comeback, Levis hit defensive tackle Jeffery Simmons for a touchdown.
FINAL: Houston Texans 21, Arizona Cardinals 16
Go deep!
On the third play from scrimmage, Cardinals quarterback Kyler Murray hit wide receiver Rondale Moore for a 48-yard touchdown.
Sliding in there
C.J. Stroud hit Dalton Schultz near the goal line, and the tight end snuck his way into the end zone for a 20-yard Texans score.
Texans TD
After Arizona put a field goal on the board, Devin Singletary pinballed his way into the end zone for an 11-yard Houston touchdown.
The man's a surgeon
Stroud hit wide receiver Tank Dell on a deep ball for a 40-yard Texans touchdown.
There goes Dash
Murray ran around the Texans defense for a goal-line score, getting the Cardinals within one score. They then failed a two-point attempt, though.
Texans D closes it out
Houston got Arizona to turn the ball over on downs and then took a knee to end the game.
Coming up:
Minnesota Vikings at Denver Broncos (8:20 p.m. ET)
---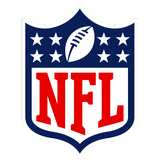 Get more from National Football League Follow your favorites to get information about games, news and more
---