Deion Sanders is only two games into his career as a Power 5 head coach at Colorado, but with the "Coach Prime" phenomenon dominating the sports world after two impressive wins by the Buffaloes, speculation has already begun about where Sanders will head next.
One avenue that seems possible for the Pro Football Hall of Famer is to jump to coaching an NFL team, even potentially his former squad, the Dallas Cowboys.
But Sanders forcefully denied any interest in coaching in the NFL to former Colorado quarterback and current FOX Sports lead college football analyst Joel Klatt as Klatt and Gus Johnson were preparing to call the Buffaloes' 36-14 win over Nebraska in their 2023 home opener on "Big Noon Saturday."
Klatt relayed his conversation with Sanders to Colin Cowherd on Wednesday's episode of "The Herd."
"I don't know if he's going to be at Colorado for sure, I can't say that, but he's not going to the NFL," Klatt said. "Deion doesn't want to coach in the NFL. He's told me that point blank to my face. He believes that his role is more as a mentor. He loves coaching kids, and this is where he feels called.
"In fact, the word he used with us in our meeting, and you'll know this because he is very forward about his faith, is that he believes this is his ministry — to be there for kids in college, to be there for kids at this moment in their life. … He's not going to the NFL. Period."
This is not the first time Sanders has denied any possible NFL interest. In an interview with "60 Minutes" last season while he was coaching at Jackson State, Sanders said he had "not one bit" of interest in being an NFL head coach.
"It's hard for me to coach a person that makes a lot of money that does not truly love the game that blessed me," he said then.
Sanders also publicly reiterated his lack of interest last week when speaking about Nebraska head coach Matt Rhule, who took an ultimately unsuccessful NFL opportunity with the Panthers after productive tenures with Temple and Baylor in the college ranks.
"Just that opportunity to [go to the NFL] and doing what he did is something that some aspire — I don't aspire to go to the NFL — but some aspire to," Sanders said then.
Rhule is just the latest in a long line of successful college coaches who struggled mightily in the NFL, with very few exceptions. One of the biggest was Jerry Jones' initial hire when he bought the Cowboys, bringing in current FOX NFL analyst Jimmy Johnson from the University of Miami. Johnson went on to win two Super Bowls in Dallas.
However, Jones also famously clashed with Johnson and other Cowboys coaches after him, and his last four hires for the position — Bill Parcells, Wade Phillips, Jason Garrett and Mike McCarthy — have all been from the NFL ranks. All except Garrett had already been NFL head coaches.
[Do you want more great stories delivered right to you? Here's how you can create or log in to your FOX Sports account, follow your favorite leagues, teams and players and receive a personalized newsletter in your inbox daily.]
Still, Sanders' former Cowboys teammate and longtime friend Michael Irvin insisted last week on "Undisputed" that Sanders would be a "perfect fit" with Jones, who signed Sanders as a free agent in 1995 to help the Cowboys reach their most recent Super Bowl.
"It would perfectly work," Irvin said. "Both guys are deep into loyalty. Both guys are great at promoting. … Both of these guys want to win. They can get together and be together and get along just fine.
"The more and more I think about this, the more and more I say, 'Wow, this absolutely would be incredible and absolutely would be insane.' Yes, Deion could be the Dallas Cowboys coach. Yes, Deion could win as the Dallas Cowboys coach."
However, it appears that potential pairing will remain hypothetical for at least the foreseeable future.
FOLLOW
Follow your favorites to personalize your FOX Sports experience
---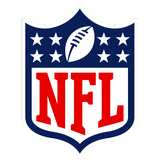 Get more from National Football League Follow your favorites to get information about games, news and more
---