When the Jaguars pulled off the unthinkable against the Chargers in the wild-card round of the playoffs, overcoming a 27-0 deficit to win with a walk-off field goal, capping the third-largest comeback victory in NFL playoff history, their three leading receivers stepped up.
Tight end Evan Engram had the nine-yard touchdown reception at the end of the first half — Jacksonville's first points — to kick off the surge. Wide receivers Zay Jones and Christian Kirk made touchdown catches of 39 and nine yards respectively on back-to-back drives to bring the Jaguars within three points. And for the game, they accounted for more than 85% of the team's receiving production. Engram had a team-high 93 receiving yards, Kirk (78) was second and Jones (74) third.
In the biggest game of the season to date, the trio continued to be reliable, a reminder of one reason why Jacksonville is even at this point in the first place.
The free-agent additions of Engram, Kirk and Jones have catapulted the Jaguars to new heights this season. The quick chemistry they've developed with second-year quarterback Trevor Lawrence has fueled the efficiency of first-year coach Doug Pederson's offense, helping lead Jacksonville (10-8) to the divisional round, where it will face the Kansas City Chiefs (14-3) Saturday at 4:30 p.m. ET for a spot in the AFC Championship Game.
"It is rare," Pederson said this month of the trio of pass-catchers having an immediate impact. "Maybe one guy can do that, but when you have three guys come in and do that, it is rare, and I think they've since set some good benchmarks for themselves and obviously for our team. They've done an outstanding job, and it's just a credit to each individual man for their work ethic, coming in and plugging in with Trevor right away, working and paying attention to detail, as we talk about. They're all good players, and they've had impacts for us, and [we] probably wouldn't be here if it wasn't for those three on offense, for sure."
General manager Trent Baalke made a big gamble when he signed Kirk (four years, $72 million; $37 million guaranteed), Jones (three years, $24 million; $14 million guaranteed) and Engram (one year, $9 million; $8.25 million guaranteed) as part of a 2022 free-agent class with $259.5 million in total contract value. Many NFL observers believed the Jaguars were overpaying Kirk, a No. 2 receiver throughout his career. Engram was a lightning rod with the Giants, who made him a first-round pick in 2017 — a talented player with a reputation for drops and injuries. The belief was that Jacksonville broke the bank to bring in a middle-of-the-road supporting cast for Lawrence.
Instead, it's turned out to be one of the best pass-catching trios in the NFL.
Kirk (84 catches), Jones (82) and Engram (73) carried a heavy load this season. This was the first time in franchise history three players had 70-plus receptions in a single season. The Jaguars were just one of two teams to accomplish the feat in 2022.
Not only was the trio productive, but each of them also had their best seasons to date. They all had career highs in receptions, receiving yards and first downs. Kirk and Jones also reached career highs in targets, while Engram had a career-best catch rate.
"I'm not surprised just because I know how hard we've worked and the communication that we've had throughout the offseason and especially the season," Lawrence said earlier this month. "Imagine where we're going to be at this time next year and just moving forward. It makes myself and makes all the guys excited to be a part of something where you already see the chemistry starting to click pretty early and just to have time together, I think that's huge, and building that over time is going to be really cool."
Kirk, the Jaguars' first 1,000-yard receiver since 2019, was one of the league's elite pass-catchers in 2022 out of the slot, where he lined up on 67.5% of his offensive snaps (717), according to Pro Football Focus. Out of the slot, he tied a league-high in targets (104) and touchdowns (5). He was second in catches (68), receiving yards (889) and yards after the catch (309), per Pro Football Focus.
Pederson arrived in Jacksonville with a strong reputation for developing pass-catching tight ends — he had perennial Pro Bowler Zach Ertz and Dallas Goedert in Philadelphia — and his offense has paid dividends for Engram, who signed a prove-it deal with the Jaguars in the spring. Engram's 766 receiving yards, fourth most among NFL tight ends, broke the franchise's single-season record at the position.
Do you give Trevor's Jaguars any chance of beating Mahomes' Chiefs?
The Jacksonville Jaguars are heading into Arrowhead to face Patrick Mahomes and the Kansas City Chiefs. Craig Carton talks to Mark Schlereth and Cody Decker about whether the Jags have any chance of winning.
Why has Lawrence's rapport with his new top pass-catchers been so strong so quickly? Unselfishness, the second-year quarterback explained.
"When there's really no egos, that makes things a lot easier," Lawrence said. "One, for me to do my job to the best of my ability and not worry about who's getting the ball necessarily, just trying to get it to the right place. Then the conversation between me, Zay, Christian, Evan, Marvin (Jones) — whoever it is, any of our skill guys — is always really, really good. We're talking, we just want to figure out the best way to do whatever we're talking about. It doesn't really matter about whose idea it was, whose opinion, it's never that, it's always just trying to do the best thing, and I think that's what makes things go smoothly. You build that chemistry fast when guys think similarly like that."
It's a chemistry that gives the Jaguars a dependable, fighting chance against the heavy-favorite Chiefs on Saturday.
Ben Arthur is the AFC South reporter for FOX Sports. He previously worked for The Tennessean/USA TODAY Network, where he was the Titans beat writer for a year and a half. He covered the Seattle Seahawks for SeattlePI.com for three seasons (2018-20) prior to moving to Tennessee. You can follow Ben on Twitter at @benyarthur.
Top stories from FOX Sports:
FOLLOW
Follow your favorites to personalize your FOX Sports experience
---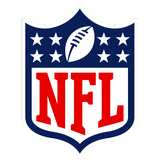 Get more from National Football League Follow your favorites to get information about games, news and more
---
---
Source