There are no shortages of compelling storylines tied to the NFC and AFC Championship Games odds markets. But when arguably the best quarterback in the league — for inarguably the best team over the past five seasons — has an iffy status, that will dominate any NFL betting discussion.
So is the case with Patrick Mahomes and his high ankle sprain suffered in the Kansas City Chiefs divisional round win over Jacksonville.
While Mahomes has been adamant that he'll play Sunday at home against the Cincinnati Bengals, bettors seem to think, at best, that the Chiefs QB will be significantly compromised. And the sports betting market has responded.
Let's dive into how the odds have shifted since the opening lines.
Patrick Mahomes looks to bring Chiefs a win on injured ankle
Craig Carton wonders if Patrick Mahomes can get to the Super Bowl against Joe Burrow and the Cincinnati Bengals without being 100% healthy
All Bengals early
On Sunday night, BetMGM opened the Chiefs as slim 1-point favorites on the AFC Championship Game odds board. The first move came Monday morning, and it was actually in K.C.'s favor, with the line going to Chiefs -1.5.
But by Monday afternoon, the tide began to turn, with the line jumping the fence to Bengals -1. By Tuesday morning, Cincinnati was already out to -2.5.
"The money is fairly significantly one-way. We were clearly wrong and got moved fairly quickly," BetMGM vice president of trading Jason Scott said. "The bettors think that if Mahomes plays, he's going to be significantly restricted."
At FOX Bet, the Chiefs opened -1.5 Sunday night and moved to -1 Monday morning. The line flipped to Bengals -1 Monday afternoon, then Tuesday morning moved to Cincy -1.5 on the way to -2.5.
"We've seen the spread move so much because we have 80% of tickets and 85% of money on the Bengals," said Dylan Brossman, FOX Bet senior trading operations manager. "Right in line with the action we've seen on the spread, we currently have 85% of tickets and 89% of money on the Bengals moneyline."
Challenging position
Mahomes' injury presents a challenge for bookmakers. A big question on people's minds is what would the spread be if the Kansas City quarterback was 100%? Scott said with a fully healthy Mahomes, the Chiefs would be -3.5 at BetMGM, while Brossman put the line at Chiefs -3. With Mahomes not healthy but still insisting he's playing, most sportsbooks opened with K.C. at -1/-1.5.
"It's always a challenge when you have major uncertainty surrounding a team's best player, let alone Patrick Mahomes, who may hold the most value to a team's respective spread," Brossman said. "It is fairly straightforward to discount a quarterback's worth when they will not play at all. But it is much more difficult to quantify an injury when they attempt to play through it.
"There's a chance Mahomes heals fast, and his adrenaline propels him through the game largely unaffected. There's also the chance that Mahomes is still as hobbled as he was in the second half of last week's game. The reality is probably somewhere in the middle, as the spread continues to search for an equilibrium."
BetMGM's Scott echoed Brossman's thoughts.
"It's incredibly difficult, and here we also have the situation where [Chiefs coach] Andy Reid is notoriously tricky with player information," Scott said. "We won't really know until warmups [Sunday], when he runs out. But it's fun. It's a guessing game. We don't know, but 99.9% of our customers don't know, either. So we're all in the same boat."
Scott said that as of Tuesday afternoon, bettors are banking on what they know about this specific type of injury.
"History tells you that a high ankle sprain is rarely going to come around and heal in a week," Scott said. "But Mahomes is a freaky good athlete, so I suppose it's possible. We'll know more on Thursday. We'll see if he practices, takes part at all or even walks through."
More movement coming
If Mahomes somehow looks better than anticipated in practice, then the number obviously will move back toward Kansas City. It could be a modest move, however.
"With the game just five days away, it's difficult to imagine the line shifting all the way back in K.C.'s favor, unless Mahomes is seen doing cartwheels at practice," Brossman said. "On the other hand, if Mahomes is certain to play, I don't think the public will have the nerve to back Cincinnati -3.5 or higher in Arrowhead [Stadium], regardless of how limited Mahomes is."
So where does the number go if Mahomes is limited in practice — or can't really go at all — and as Scott alluded to, Reid is dodgy about his QB's status?
"If, come Friday-Saturday, he's still not walking properly, I think it's possible it'll go through Bengals -3," Scott said, implying Cincy could be at -3.5 or perhaps more.
That said, for the moment — while waiting for more clarity — Scott thinks the line is at a resistance point.
"I think the Bengals are getting to the point where we'll see money come back, certainly from the public," Scott said.
In fact, later Tuesday afternoon, that started happening. Both BetMGM and FOX Bet shortened from Bengals -2.5 to -1.5.
Patrick Everson is a sports betting analyst for FOX Sports and senior reporter for VegasInsider.com. He is a distinguished journalist in the national sports betting space. He's based in Las Vegas, where he enjoys golfing in 110-degree heat. Follow him on Twitter: @PatrickE_Vegas.
Can Joe Burrow pass Patrick Mahomes with his fourth win vs. Chiefs?
Emmanuel Acho, Joy Taylor, LeSean McCoy and David Helman debate on whether Burrow would pass Mahomes if he defeats the Chiefs again.
Top stories from FOX Sports:
Download the FOX Super 6 app for your chance to win thousands of dollars on the biggest sporting events each and every week! Just make your picks and you could win the grand prize. Download and play today!
---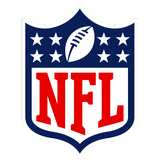 Get more from National Football League Follow your favorites to get information about games, news and more
---
---
Source