When Jalen Hurts was fully healthy, the Philadelphia Eagles were a juggernaut. They rolled through much of their schedule for the first three months. Even when games were closer than expected, they still looked like a dominant team.
That all changed on Dec. 18 in Chicago, when Hurts was driven into the ground by Bears defensive tackle Trevis Gipson at the end of a late-third-quarter run. The Eagles quarterback suffered a sprained SC joint in his right shoulder — an injury that would have forced him out of the final three games of the regular season if the Eagles didn't need to rush him back for the finale to help clinch the No. 1 seed in the NFC.
They haven't resembled that old juggernaut since, because the 24-year-old Hurts is everything to the Eagles offense. Without him at full strength, being the two-way threat and MVP candidate he was for 14 games, they just haven't been the same, dangerous, versatile, attacking team.
That's why the news Eagles coach Nick Sirianni delivered on Tuesday was such a huge sigh of relief to everyone in their building.
"He's better today than he was two weeks ago," Eagles coach Nick Sirianni said. "And he's continuing to get better. He feels good."
And just in case Sirianni wasn't clear, Hurts confirmed "I'm feeling good."
The Eagles weren't saying much else about Hurts on Tuesday, other than that he was a full participant in their walkthrough practice and that he's no longer even listed on their injury report. But the world will find out just how "good" and how much "better" Hurts really is on Saturday night (8:15 p.m. ET on FOX), when the top-seeded Eagles (14-3) take on the sixth-seeded Giants (10-7-1) in Philadelphia. Clearly, they need him to be as close to 100 percent as possible, and even close to "great."
Because if there's one lesson the Eagles learned from the final three games of their season, is that if Hurts isn't at his best, they're not going to have the Super Bowl run they've spent the season expecting to have.
And that means he can't just be on the field, throwing the ball and otherwise avoiding any hits to his right shoulder. They need him to be that MVP candidate who can ruin defenses with his arms and his legs. He and the Eagles were virtually unstoppable when he was doing both, throwing for 3,472 yards and running for 747 in his first 14 games, and accounting for a combined 35 touchdowns. His ability to run and throw from outside the pocket constantly kept defenses off balance and turned the Eagles into the top-three offense they were all year.
They missed that dimension in the two games — and two losses — with Gardner Minshew at quarterback. They even struggled when Hurts returned for the finale to face a Giants team that didn't start a single defensive starter, mostly because the Eagles' priority seemed to be protecting Hurts' shoulder by not allowing him to run.
That game may have been a division-clinching 22-16 win, but it also was a warning sign. Eagles offensive coordinator Shane Steichen only called one running play for Hurts — a quarterback sneak. The only other times he ran was when he was flushed from the pocket, and he ran mostly straight for the sidelines so he wouldn't get hit.
Herd Hierarchy: Cowboys, Eagles lead the way
Colin Cowherd reveals his final Herd Hierarchy of the season, ranking all eight teams heading into the divisional round.
It was a calculated risk to make sure Hurts would be healthy and available for the postseason. But the result was an offense that struggled, particularly in the red zone. They were unusually susceptible to pressure because Hurts was suddenly a virtual statue behind the line of scrimmage. The Eagles' usual multi-dimensional offense was a shadow of its former self.
Hurts, of course, is usually anything but statuesque. In those first 14 games of the season, he ran on 16.8% of the Eagles plays (156) for 13.5% of their total yards (747). And the threat of a quarterback who gains nearly 5 yards per carry not only kept opposing pass-rushers on their heels, but it opened holes for running back Miles Sanders (1,269 yards) to take advantage of off-balance defenders who couldn't be sure who would carry the ball.
He has to be that again for the Eagles to look like the Eagles, even if it puts Hurts' still-healing shoulder in danger — even if the blitz-happy scheme of Giants defensive coordinator Wink Martindale means there's big target on Hurts' right side.
"I've got a bounty on me every week I go out there on the field," Hurts said. "So, I'm going to go out there and just play my game. Whatever happens, happens."
Yes, if Hurts gets hurt, the Eagles are doomed. But that's the chance they have to take because of how important he is to their plans. It went beyond the 11 carries and 53 yards and nearly one rushing touchdown he averaged per game in those 14 starts. It was what his rushing ability did for everyone else around him, and what it made opposing defenses do.
Take that away and sure, maybe the Eagles can still beat the Giants' defense in other ways. In their first meeting back on Dec. 11, after all, Hurts threw for 171 yards and two touchdowns in the first half as the Eagles built a quick, 21-0 lead on their way to a 48-22 win. Of course, they put that game away in the second half with a rushing attack that finished with 253 yards. And the 1-2 punch of Hurts (77 yards) and running back Miles Sanders (144) kept the Giants' defense guessing even when they knew the Eagles were going to run.
If Hurts isn't running the way he can … well, a 1-punch just isn't the same. The Eagles would still be good, but they'd be a lot closer to ordinary, which would be a huge step back. And they'd be very vulnerable to a Giants team that showed off a pretty good 1-2 punch of their own with quarterback Daniel Jones and running back Saquon Barkley in their wild-card playoff win in Minnesota on Sunday afternoon.
So they have to let Hurts be Hurts — no matter how much it hurts him. He's certainly tough enough to handle it, and now he's had three of the last four weeks off to rest. Now he has to be fully back, because everything hinges on him regaining his old form.
So will he be? Will everything with Hurts and the Eagles be back to normal on Saturday night?
"I don't know," Hurts said, coyly. "I think it depends on how it goes."
It probably won't go well if he's not. If he is, the Eagles could be right back on their Super Bowl track.
Ralph Vacchiano is the NFC East reporter for FOX Sports, covering the Washington Commanders, Philadelphia Eagles and New York Giants. He spent the previous six years covering the Giants and Jets for SNY TV in New York, and before that, 16 years covering the Giants and the NFL for the New York Daily News. Follow him Twitter at @RalphVacchiano.
Top stories from FOX Sports:
FOLLOW
Follow your favorites to personalize your FOX Sports experience
---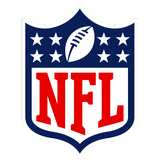 Get more from National Football League Follow your favorites to get information about games, news and more
---
---
Source