The Philadelphia Eagles knew the purge was coming and they knew it was going to hurt. They understood their defense was going to get picked apart in free agency, and that they'd be virtually powerless to stop it.
Their bigger problem is that putting it all back together is probably going to take some time.
The dismantling of the NFL's second-best defense got underway on Monday, the first day NFL teams could negotiate with free agents. The Eagles lost two key starters in the first two hours, when according to multiple sources, linebacker T.J. Edwards agreed to terms on a three-year, $19.5 million deal with the Chicago Bears, and defensive tackle Javon Hargrave got a monster, four-year, $84 million contract from the San Francisco 49ers. And just a few hours later, a source said, safety Marcus Epps received a two-year, $12 million deal from the Las Vegas Raiders.
Sadly for the Eagles, that's just the start, because they still have four other defensive starters set to officially become free agents on Wednesday at 4 p.m. ET. That includes defensive tackle Fletcher Cox, cornerback James Bradberry, safety C.J. Gardner-Johnson and linebacker Kyzir White. They also could lose cornerback Darius Slay, who was given permission to seek a trade when he wouldn't agree to renegotiate the final year of his current contract.
[2023 NFL free-agency tracker: Signings, best players available]
It's very possible they won't be able to afford to bring back any of them. And oh, by the way, they had already lost defensive coordinator Jonathan Gannon — the new head coach of the Arizona Cardinals — too.
How in the world are they supposed to recover from all that?
"Are we going to get all the free agents back? We're just not. We're not capable of getting all those guys back," Eagles general manager Howie Roseman said two weeks ago at the NFL Scouting Combine in Indianapolis. "But we also understand we're in a good situation in terms of picks that we have going forward. We have a lot of guys under contract, not only for this year, but going forward. We're not going to make excuses for the position we're in."
Maybe not, but they certainly could, because the truth is they just don't have the resources to quickly restock the defense under new coordinator Sean Desai. They only entered free agency with about $6.6 million in salary cap space. They could restructure some contracts to create more room, but it's probably worth noting that free agency is already underway and plenty of top players are already off the market.
Their plan, it seems, is to rebuild through the draft, but that isn't exactly a win-now strategy. Also, they only have six picks in the draft this April — albeit two in the first round, including the 10th pick overall. The real bounty comes in 2024 draft where they have what Roseman called "a tremendous amount of picks" — eight at the moment, including an extra second-rounder, and maybe 3-4 more when the comp picks are handed out next spring thanks to this year's mass free agent exodus.
But the 2024 draft is a long time away. When the Eagles lost Super Bowl LVII, 38-35 to the Kansas City Chiefs, they were defiant about getting back to the Super Bowl again next February. To do that, they'll need reinforcements long before then.
Hargrave heads to SF
Javon Hargrave signed a four-year, $84M deal with the 49ers following a Super Bowl appearance with the Eagles.
And despite what Roseman said, it's not like they have a lot of great options on their roster — not when they might have as many as seven huge holes to fill. They did bring back defensive end Brandon Graham, who had 11 sacks last season as a part-time player but will turn 35 in April, and that will certainly help along the defensive line. They've also still got defensive tackle Jordan Davis, their first-round pick from a year ago, but he's still looking for his first NFL sack, so he's hardly the interior pass-rushing presence that Hargrave is. And at linebacker they've got the promising Nakobe Dean, who could seamlessly fill Edwards' spot.
The secondary, though, could be a huge problem. They still have Avonte Maddox at cornerback, but that's really it, and he's not in the Slay-Bradberry class. And even though safety Reed Blankenship was a pleasant surprise as an undrafted rookie last season, he can't replace Gardner-Johnson and Epps all by himself.
In an increasingly pass-happy league, that's a cause for concern, especially when the Eagles just lost 11 sacks off their defensive line. Maybe they can fill two or three of those holes with a draft pick in April, but there are no guarantees that will work. And the picks in 2024 won't mean anything if the Eagles fall back this season, unless Roseman can somehow use them to acquire players or perhaps more draft picks in now.
The good news, of course, is the Eagles will return almost their entire offense, which even got a boost on Monday when center Jason Kelce announced he wouldn't retire. And a strong offense, led by an MVP-caliber quarterback in Jalen Hurts can certainly go a long way.
But there's a reason that "defense wins championships" became an overused cliché. That's because very often it turns out to be true. That defense, as much as anything else, is why the Eagles powered their way to the NFC championship last season.
Now, with all these expected offseason losses from that defense, it's going to feel like they're starting all over again. And it might take a lot more than one offseason to build back up to where they were.
Ralph Vacchiano is the NFC East reporter for FOX Sports, covering the Washington Commanders, Philadelphia Eagles and New York Giants. He spent the previous six years covering the Giants and Jets for SNY TV in New York, and before that, 16 years covering the Giants and the NFL for the New York Daily News. Follow him Twitter at @RalphVacchiano.
Top stories from FOX Sports:
FOLLOW
Follow your favorites to personalize your FOX Sports experience
---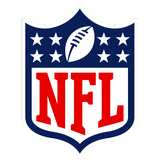 Get more from National Football League Follow your favorites to get information about games, news and more
---