Anything short of a Super Bowl appearance was a disappointment for the Buffalo Bills this season. And so, the season ended in disappointment.
The Bills have been talking about their Super Bowl goals since training camp. It's safe to say they are dissatisfied with their 27-10 defeat to the Cincinnati Bengals in the divisional round.
Every unit was lackluster for Buffalo on Sunday. Not only did the Bills defense forget how to run basic coverage (allowing a pair of wide-open touchdowns for Joe Burrow in the first half), but Buffalo also saw its offense struggle enormously, with the team converting just four of 12 third downs. Josh Allen did not look like Josh Allen; he looked human.
"Our goal is to win a Super Bowl — a world championship — and we didn't accomplish that," Allen said postgame. "So, everything that happened this season is kind of null and void in our minds. It sucks."
Given the number of injuries the Bills sustained this season, the defense had something of an excuse. Buffalo didn't have edge Von Miller, safeties Micah Hyde or Damar Hamlin. Cornerback Tre'Davious White returned from his ACL injury, but he didn't look like himself. DTs Daquan Jones and Jordan Phillips (inactive) were dealing with injuries this week. It all added up to an impressive day for Burrow, who threw for 242 yards and a pair of touchdowns. And though they let up huge plays in the first half, the Bills did tighten up in the second half to help their offense get back in it.
But the offense? There's no excuse. That unit was not injury-riddled. It was not short on personnel. It just came out flat. And it was not just a one-game problem. The offense has suffered through a season of inconsistency — which doesn't make any sense. The Bills offense should never have looked as labored as it did. And it even looked unimpressive against bad defenses, like the Miami Dolphins' unit last week. Allen is a two-time Pro Bowler and an MVP candidate. He should not have looked human — especially not over the past two weeks, the most important games of the year.
"You can start with me," head coach Sean McDermott said postgame. "If you want to look anywhere, start with me."
The Bills have an elite receiver in Stefon Diggs. Their offensive line was healthy for this game. Their tight end, Dawson Knox, and their receiving corps (Gabe Davis, Khalil Shakir, Cole Beasley) seemed to be talented enough to help out, both in this game and during the season. And the running backs were competent enough to attack on the ground, with a blend of Devin Singletary, James Cook and Nyheim Hines. On paper, the offense looked great going into the season. And in this game, the Bills seemed to have the firepower to keep pace with Cincinnati.
But Buffalo couldn't hang. The Bills haven't been an offensive superpower since Week 6 when they beat the Kansas City Chiefs. And so the loss to the Bengals is a product of a problem that the Bills have had for the last 12 weeks.
Diggs has been the only player who can get open with consistency. And so when Allen needed a big play, he looked to Diggs — or Allen ran the ball himself. Those were the two most dynamic elements in the offense. Davis and Knox contributed, but not consistently enough. Cook and Shakir came on late, but it was too little too late. So when Allen needed to make big plays, he was also forcing the ball into tight windows and making bad decisions. Heading into the divisional round, he had 32 turnover-worthy plays, most in the NFL per Pro Football Focus.
But that's actually where Allen did well in this game. He didn't log any turnovers until the game was very much over. His 59th-minute interception barely counts in my book. And still, with Allen playing a clean game, the team couldn't keep pace with the Bengals. And in the game when Diggs — predictably — became the Bengals' primary focus, the Bills couldn't get him the ball. He finished with two catches on four targets for 34 yards. He was yelling at Allen on the sideline.
After the game, he reportedly left the locker room early. McDermott said Diggs was present for the coach's postgame speech. "That's what matters most," McDermott said. But Diggs left before the other coaches — like offensive coordinator Ken Dorsey — had arrived from the booth, per SPEC News' Jon Scott.
"He's a fiery competitor," Allen said when asked what Diggs said during the sideline outburst. "He wants the ball. Whatever it was that we couldn't get him the ball tonight — we're going to have to learn from."
And then, to make matters worse, the Bills struggled to get big plays out of other players. Their stats look inflated because of garbage-time drives in this game. But Davis (2 catches, 34 yards), Shakir (2 catches, 40 yards) and Knox (five catches, 65 yards) needed to do more for the offense in the first three quarters, when the game was still in reach.
For the sake of putting the blame where blame is due, the offensive line was pretty darn bad. It struggled with protecting Allen at key moments in the fourth quarter — along with a false start penalty on third-and-10.
"Whenever Josh can't do his thing, we take it personally," tackle Dion Dawkins said. "It sucks. I hate to be simple. It just sucks. … We're trying to win as many Super Bowls as possible."
So let's paint it simply: The Bills' problems were systemic on offense. Against the Bengals. And for the entire season.
It's fair to wonder if the blame doesn't just fall on the entire unit. Maybe the blame falls on Dorsey, who was in his first season as offensive coordinator. He replaced Brian Daboll, who took over the Giants and shocked the NFL with a run into the divisional round.
So it's fair to wonder what happens to this team if Daboll were the head coach. Right? I know that's crazy. I know we haven't seen teams ditch their head coach to promote their coordinator since Dirk Koetter supplanted Lovie Smith in 2016 with the Tampa Bay Buccaneers. (And that didn't end well.) But with Daboll firing up Daniel Jones' career and Dorsey failing to get the most out of Buffalo's offense, the Bills should feel like they did something wrong on offense.
Buffalo will likely have most of the same personnel on offense in 2023. Guard Rodger Saffold, a pending free agent at 34, is the most notable potential departure. (The defense is likely to get weaker, with safety Jordan Poyer and linebacker Tremaine Edmunds heading into contract years, among many others.) Maybe the Bills can bring in another receiver, like Odell Beckham Jr. Maybe Buffalo goes so far as to trade for DeAndre Hopkins. But the problem — in my mind — isn't with the personnel. It's with the utilization of the personnel.
The Bills have to take a long, hard look at their coaching staff to make sure they have the right leaders. It should start with Dorsey, who needs to be The Guy to elevate the offense on a team in which McDermott champions the defense.
Prior to joining FOX Sports as the AFC East reporter, Henry McKenna spent seven years covering the Patriots for USA TODAY Sports Media Group and Boston Globe Media. Follow him on Twitter at @McKennAnalysis.
Top stories from FOX Sports:
FOLLOW
Follow your favorites to personalize your FOX Sports experience
---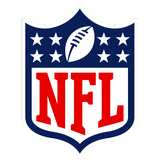 Get more from National Football League Follow your favorites to get information about games, news and more
---
---
Source