If you're intrigued by volatility in a sports betting market, then NFL Draft odds are right up your alley. Just a little information or speculation, or even a relatively modest bet from a respected customer – read: a sharp bettor – can lead to significant adjustments.
Case in point: Kentucky quarterback Will Levis, who's among a couple of dozen players listed in the NFL Draft's first overall pick odds.
In just one day, months before the draft, Levis' odds saw a notable shortening at multiple sportsbooks. In a couple of instances from Jan. 12-13, his odds were cut in half or more, going from +2200 to +900 at FanDuel and from +2000 to +1000 at DraftKings.
Caesars Sports cut Levis' odds almost in half, from +1400 to +800. So what happened?
Let's dive in.
What should Bears do with the No. 1 pick of the 2023 NFL Draft?
Colin Cowherd suggests what Chicago should do, including trading down in the draft.
Why not both?
Odds can see movement based on bets coming in, and also numbers often change simply due to adjustments in the market off of new information.
"This was a little combination of both," said Adam Pullen, assistant director of trading for Caesars Sports, noting there was action and info coming in on Levis. "It takes very little information to get people excited, and you have to be aggressive with your moves."
Especially with NFL Draft odds.
"The NFL Draft is the hardest event to book. Draft props are just so volatile," Pullen said before explaining the draft conundrum for oddsmakers. "It's not whether you're gonna win or lose, it's how much you're gonna lose."
Indeed, the NFL Draft is a loser for the books every year. Bettors – primarily sharp bettors, because the NFL Draft is more a sharp market – always beat the bookmakers on draft odds.
ODDS ON 2023 NFL NO. 1 DRAFT PICK AT FOX BET*
Bryce Young (Alabama): -125 (bet $10 to win $8 for an $18 total payout)
C.J. Stroud (Ohio State): +205 (bet $10 to win $20.50 for a $30.50 total payout)
Will Anderson (Alabama): +600 (bet $10 to win $60 for a $70 total payout)
Jalen Carter (Georgia): +700 (bet $10 to win $70 for an $80 total payout)
Will Levis (Kentucky): +800 (bet $10 to win $80 for a $90 total payout)
*Odds as of 1/18/2023
Is Levis going No. 1?
The short answer: Likely no. At +800, Levis still sits fifth in Caesars Sports' odds to be the first overall pick. Further, the top two spots on the odds board are occupied by quarterbacks: Alabama's Bryce Young is the -125 favorite (bet $10 to win $8 for an $18 total payout), and Ohio State's C.J. Stroud is the +225 second choice.
Then there's this:
"The big question is the Bears holding the No. 1 pick, and it looks like they're not gonna be taking a quarterback," Pullen said, noting Chicago is almost assuredly sticking with Justin Fields.
So why the action on Levis?
"I think people maybe are thinking a trade will happen. It's possible. You never know what some teams are thinking," Pullen said. "If a team focuses on Levis and thinks they need to trade up to get him, they're gonna do that."
FOX Bet sports trader Matthew Griffe foresees Levis being a hot name come draft day.
"Levis has entered the conversation, and NFL evaluators will love the cannon attached to his right arm," Griffe said. "I would expect a bump after his pro day, similar to what we saw with Zach Wilson a couple of years ago – sorry, Jets fans.
"The upside is intriguing, but there are plenty of questions about Levis that have yet to be answered at this point in the process."
Defensive posture
However, it's not just Young and Stroud whom Levis would have to overtake to be the No. 1 pick. Alabama linebacker Will Anderson and Georgia defensive tackle Jalen Carter are the co-No. 3 choices on Caesars' NFL Draft odds board at +600.
At FOX Bet, Anderson is the third-favorite to be selected as the top pick, while Carter comes in fourth. Either way, those two stud defensive linemen have shorter odds than Levis, and understandably so, considering Chicago's shortcomings.
The Bears need help on defense, finishing 29th in the NFL in total yards allowed (375.9 per game), 31st in rushing yards allowed (157.3 per game) and dead last in points allowed per game (27.2).
That doesn't sound like a team with Levis in its future, even less so with Fields in the equation.
But Levis going No. 1 overall isn't entirely out of the question. Pullen noted that when Caesars first posted NFL Draft odds on the top pick, Levis was +4000, and the Kentucky QB actually got as short as +500 before falling back to +1400.
Now Levis has moved into the aforementioned +800.
"We've seen a lot of drafts in which teams trade up, especially for quarterbacks," Pullen said. "All it takes is one team to like him better than Young or Stroud."
Patrick Everson is a sports betting analyst for FOX Sports and senior reporter for VegasInsider.com. He is a distinguished journalist in the national sports betting space. He's based in Las Vegas, where he enjoys golfing in 110-degree heat. Follow him on Twitter: @PatrickE_Vegas.
Top stories from FOX Sports:
Download the FOX Super 6 app for your chance to win thousands of dollars on the biggest sporting events each and every week! Just make your picks and you could win the grand prize. Download and play today!
---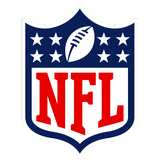 Get more from National Football League Follow your favorites to get information about games, news and more
---
---
Source