Luka Dončić for MVP? His case keeps getting stronger.
The Slovenian star dazzled yet again in the Dallas Mavericks' double-overtime win over the Los Angeles Lakers on Thursday, continuing his torrid stretch by posting another triple-double, scoring 35 points to go along with 14 rebounds and 13 assists on Thursday for his 10th triple-double of the season. He also outdueled LeBron James in the process as the Lakers star scored 24 points on 9-of-28 shooting with 16 rebounds and nine assists in the loss.
That isn't the most impressive mark though that Dončić hit on Thursday. With his 35-point performance, Dončić has scored 40.2 points per game over his last 10 games, making him the first player 23 or younger to do that since Michael Jordan, via ESPN. He's also averaged 11.2 rebounds and 9.2 assists per game over that stretch, making him the first player in NBA history to average at least 40 points, 10 rebounds and eight assists per game over a 10-game stretch.
The impressive stats don't end there for Dončić. Thursday was his ninth 30-point triple-double. Not only is that the most out of any player in the league, but it's also more than the rest of the league combined as there have only been six other such games this season.
Earlier in this 10-game stretch, Dončić posted a pair of games with at least 50 points and 10 assists, making him the only player in NBA history to have multiple such games. One of those games was the 60-point triple-double he put up against the New York Knicks on Dec. 27, making 21 shots in that game to become the second player in team history to make at least 20 field goals in a game.
All that scoring has Dončić in the lead for the scoring title, posting 34.3 points per game as he's the only player in the league this season to score over 1,300 points so far (he's got 1,336).
With his recent run, Dončić has moved up the board to become one of the frontrunners to win MVP. He's tied with Denver Nuggets star and two-defending MVP winner Nikola Jokic for the best odds to win the award (+250) on FOX Bet.
Not only is Dončić putting up MVP numbers, but he's also putting up MVP moments. His number was called twice in Thursday's game with the Mavericks down by three in the final minute of the fourth quarter and in the first overtime. He delivered both times, nailing a 3-pointer with six seconds left in regulation to tie the game at 101-101. In overtime, Dončić hit a step-back 3-pointer as the shot clock expired to again tie the game at 108-108 with 47.8 seconds left.
As Dončić joined one all-time great on Thursday, you shouldn't expect to see him join another all-time great in a different setting. As LeBron chases the all-time scoring record, Dončić indicated that he's not looking to match the 20 seasons that James has played up to this point.
"I don't know about 20 years. That's a long time to play basketball. I'd rather go back to my farm in Slovenia," Dončić told ESPN.
[When will LeBron James pass Kareem? NBA all-time scoring tracker]
On the other end, it was a disappointing loss for the Lakers, who came back from a 19-point deficit before taking the lead late. FOX Sports' Shannon Sharpe questioned their last game approach and execution as they missed all three shots they took when the game was tied in the final minute of regulation and overtime.
More importantly, though, Sharpe questioned the Lakers' decision to not foul Dončić before he got off both game-tying 3-point shots, which would've made him shoot two free throws instead.
"I'm not letting a player get a 3-point shot off to potentially tie me in this ballgame," Sharpe said on Friday's "Undisputed." "That's not going to happen. That's where the failure to execute down the stretch hurt the Lakers. They did it in regulation and they did it in overtime, letting Dončić get a shot off. You should have blitzed him. You don't let him [make that shot]."
Luka Dončić, Mavericks outlast LeBron
Shannon Sharpe and Skip Bayless debate what went wrong for the Lakers in the final moments of Thursday's game.
Skip Bayless questioned Darvin Ham the most following the Lakers' loss. Prior to his game-tying shot, Dončić was held scoreless through in the fourth quarter, which he played the entirety of. Bayless wondered why the Lakers let Dončić get the 1-on-1 shot he got in a game that he said the "Mavericks were begging the Lakers to win."
"It looked like a disaster for Dallas because you could just see Jason Kidd, he's just throwing his hands up like 'What are we doing?' You have to win that game," Bayless said. "It comes down to somebody to seize it by the throat and say 'This is ours.' They couldn't or wouldn't do it. On the final possession, it falls on the head coach. He said it was chaotic in the huddle. Yes, it gets chaotic. That's your job: to take control. You to have to say 'Shut up' to whoever is screaming and yelling. They were all screaming and arguing about 'You take him. You take him.' No, you tell them who you're going to take."
The Lakers fell to 19-23 with the loss, losing their second straight game after going on a five-game win streak that brought them within striking distance of the last play-in spot in the Western Conference.
Top stories from FOX Sports:
---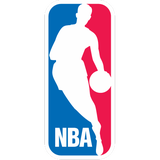 Get more from National Basketball Association Follow your favorites to get information about games, news and more
---
---
Source