Nikola Jokic, once an unheralded second-round pick out of Serbia, might soon join a trio of basketball legends — Larry Bird, Wilt Chamberlain and Bill Russell — as the only players to win the NBA's Most Valuable Player award three seasons in a row.
Jokic closing in on the historic feat not only has sparked debate over whether he deserves to be in such rarefied air, but also what defines an MVP in today's NBA.
What should we be looking for in our MVP candidates? Is it advanced-stats dominance or overall influence on team success? Which is more essential? Should there be a mandatory level of team success? Should intangibles like leadership matter? And how good is the 100-member media voting bloc at weighing all that?
"Most times, I look at it different than the average media member," Warriors forward Draymond Green said. "At times it can be narrative driven."
Draymond's not alone. FOX Sports spoke to a sampling of NBA players, head coaches and voting media members about what "most valuable" really means to them.
All those interviewed used many of the same words to describe what is important: Winning. Impact. Dominance.
But how they measure those things differs.
Most players, for example, view the impact of an MVP candidate based on what he does against their team.
"Guys where you throw everything and the kitchen sink at them, but you know they're still going to get to what they're going to get to," veteran Warriors forward Andre Iguodala said.
Coaches, meanwhile, seem to measure the player's impact on the players' team.
"If you're not looking at the intricacies of the game," Orlando Magic coach Jamahl Mosley said, "you can get caught in, 'Well, he's scoring a lot, or he's averaging whatever.' Instead of, if you take him off the floor, does it help or hurt his team? Because there are some guys who can average a ton, and it's not really helping a team. There are certain guys right now who are impacting everything, and it's special to watch."
Like who?
"You look at what Giannis [Antetokounmpo] brings to his team. His tenacity, his toughness," Mosley continued. "You look at Jokic. They just play a style because of him and when he's off the court, they're still playing that style."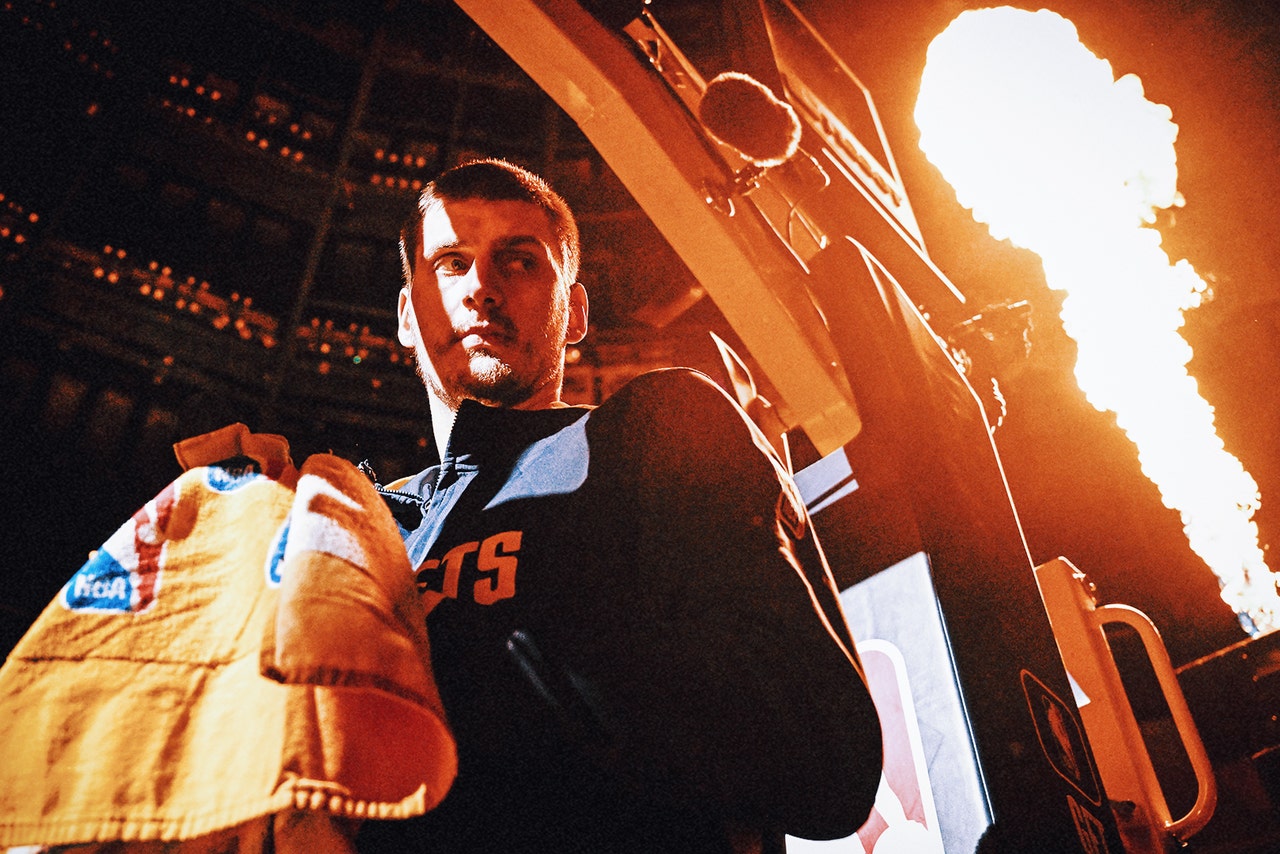 Back-to-back, reigning MVP Nikola Jokic has had two games of 35-plus points, 20-plus rebounds and 10-plus assists this season. No player has had 35/20/10 in a game in the last 40 seasons.
Media members largely seem to measure results — wins and statistics — compared to previous winners.
"The history of the award tells us what an MVP is," longtime NBA writer and awards voter Howard Beck said. "The MVP in the NBA, historically, has come from a team that mattered. That player had a dominant season for a team that mattered, which could be loosely defined as having 50-plus wins and being top-two or top-three in the conference. But it's definitely not some middling team you know is going to be out in the first or second round. Just having a great statistical season, or even a historically great statistical season, to me, is not enough to make you MVP. Because it's not 'Most Outstanding Player.'"
Green's concern is that an MVP candidate's gaudy statistics aren't always the biggest reason for his team's success.
"Some guys can play great, but it's not necessarily that impactful," he said. "But the numbers look great. And then you have the guys who have the numbers, and it's impactful. Defenses are adjusting to him because he will beat you. Sometimes you know he won't beat you, so you don't adjust to him."
What has made Jokic a lightning rod as an MVP candidate, Sacramento Kings forward Harrison Barnes suggested, is that he slices up opposing defenses more with deft touch than the brute force or dynamic individual moves typically associated with dominance. He draws fewer double teams because, first and foremost, he's not trying to score.
In essence, Jokic might consistently beat opponents, but he doesn't embarrass them.
"A dagger 3 that Steph [Curry] shoots, that's Jokic's full-court pass," Barnes said. "That's his way of dominating a game. It's not going through you and dunking on you. The aesthetic of it is different and that can throw people off."
It's why Barnes, interviewed in early February, had Antetokounmpo as his first choice.
"You think about the games you played against that player," he said. "A coach will say, 'If we don't load up in transition, this is a dunk.' Then you watch the Milwaukee–Houston game and every time the Rockets didn't load up on Giannis, it was a dunk. You're like, 'OK, that is very difficult to stop. You need a high pick-up point.' With Jokic, a lot of times it's, 'Oh, I can get that' or guys think they can be physical with him, and it's no, the guy shoots 60 percent. He's getting to his spots, he's going to make his shots. But in your mind, it's, 'Who of these players do I have the best chance of guarding?'"
Cavaliers center Robin Lopez agreed.
"There's this certain sense with some players in the MVP conversation that is, like, 'I can do that,'" Lopez said. "And then when you see someone like Giannis or Kevin Durant or Kobe, you're like, 'I'll never do that.' When they come to town, you get to play against them, but you also get to see that show, and you're like, 'Wow, I could never do that.' I think that's definitely a big consideration in players' minds when it comes to MVP."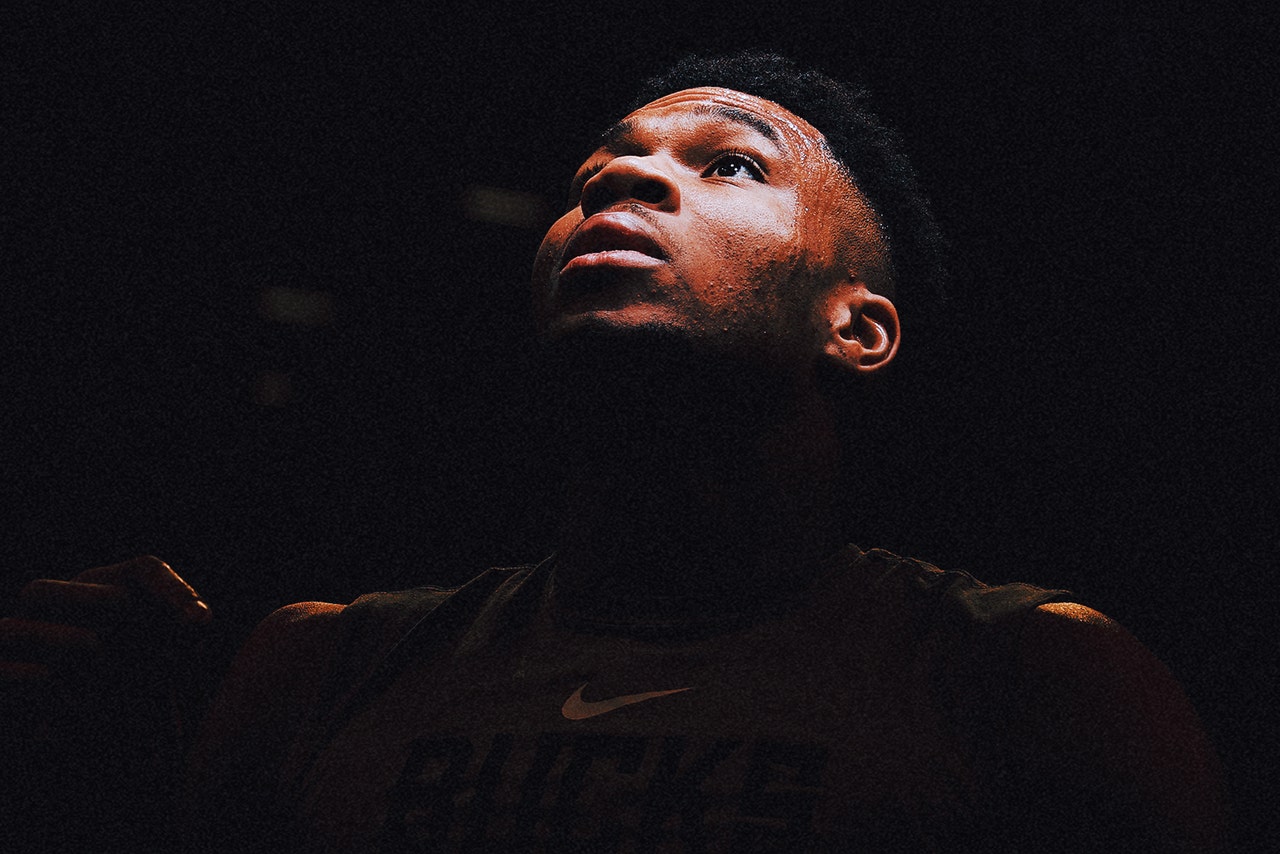 Two-time MVP winner Giannis Antetokounmpo has guided Milwaukee to the best record in the league. When "Greek Freak" scores 30 or more this season, the Bucks are 28-5.
Brooklyn Nets guard Patty Mills has leadership qualities high on his list of considerations when choosing an MVP, a byproduct of playing with Hall of Famers Tim Duncan and Manu Ginobili in San Antonio.
"How an individual makes the rest of the team better, the things that they do for the betterment of the team, on top of the skill and other stuff that they do," he said. "I don't know if it goes unlooked or unnoticed, but that's a really powerful thing that I've been fortunate enough to be a part of. How teammates react to that person. You can see it on the court. The consistency of seeing that. It's not a statistic at all. But it's very powerful. It's hard to put your finger on and hard to measure.
"I saw it being around Tim and Manu, their actions, their decision-making, even with off-the-court stuff. It just makes the grind that much more enjoyable. It makes you feel like you're working toward something. It's only based on what I've heard, but I see that in Jokic and I see that in Giannis."
Green believes Mills is an exception among players when it comes to weighing an intangible like leadership.
"Most players don't know leadership," he said. "And most players aren't leaders. Coaches are leaders. They have to lead an entire organization. They'll ask, 'What kind of leader is this guy?' Most players aren't looking at that."
Several players said they do not use statistics at all in comparing candidates, but Sam Amick of The Athletic defended the use of statistics to help measure an MVP candidate's worthiness.
"I know a lot of people get frustrated with the perception that sportswriters are too analytic-heavy, stat-heavy," he said, "but I do think the way the game is quantified and studied now, it's a little easier for us to see impact, whether its plus-minus or net rating or the swing, on-court and off-court. I think that matters. Efficiency plays a big part. Before Durant got hurt, you were talking about a historic season, efficiency-wise. Jokic is having a historic season, efficiency-wise."
And while players might have deeper insight into the value of those numbers, Amick said such insight isn't always applied, for good reason.
"It's such a humbling thing [to be a voter] because most of us who cover the game didn't play it at a high level," he said. "But with all due respect, I watched a team PR person take a player's All-Star vote because the votes were due. It confirmed every suspicion. The level of thought that went into this All-Star vote was miniscule and the selection itself was laughable. So there's that component, which is a lot of these guys are busy playing games and living their lives. I don't know that a lot of them are the best experts."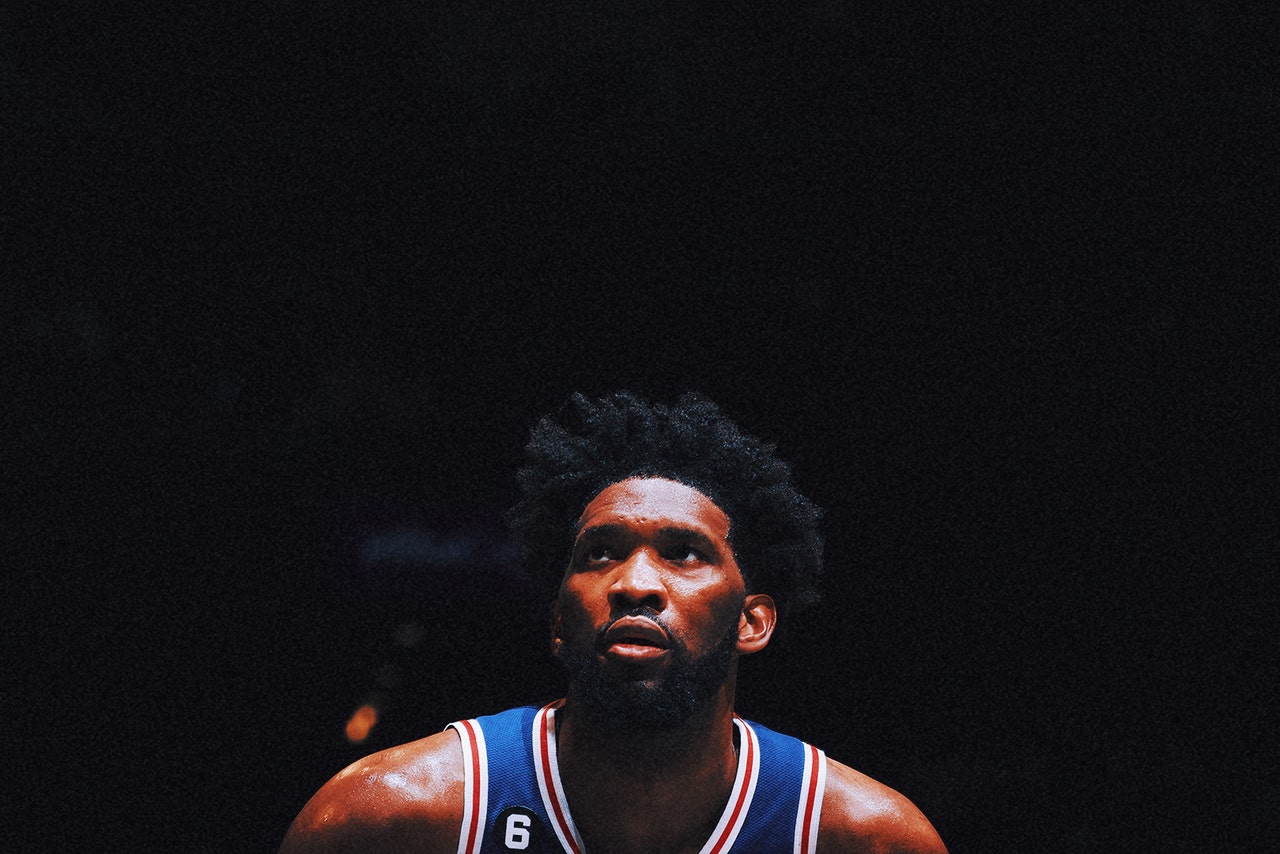 Joel Embiid has yet to win an MVP award, finishing second behind Nikola Jokic in each of the past two seasons. He is currently leading the league in points per game. Eighteen times has a player won MVP and the scoring title in the same season.
Several players admitted their personal experience might warp their perspective.
"I can be biased," Clippers forward Marcus Morris Sr. said, "because I can have my MVP based on who I've faced and somebody else has theirs, and I've only seen that guy a few times."
His teammate, Bones Hyland, acquired from the Nuggets at the trade deadline, swore he was being objective in naming his former teammate Jokic as his choice.
"I feel like we all know the answer," he said. "It's not even close. He's averaging a triple-double. He's all about the team. He doesn't care about accolades. He doesn't care about how many points he has. He would take 10-5-3 in a win. And I've seen it firsthand."
Several players and media voters said that while it is an award based on regular-season performance, postseason play does influence their view of who is worthy — one area where Jokic has been criticized. Both Iguodala and Green mentioned Celtics forward Jayson Tatum as their choice, at least in part because they credited him with leading the Celtics to the Finals last year and has them poised to do it again, despite the controversy and disruption of head coach Ime Udoka being dismissed due to accusations of sexual harassment within the organization.
"Every night, the focus is on him," Green said of Tatum. "Coming off a Finals run, losing, coming right back, starting the season the way they started it. That place is supposed to be a disaster right now. They righted the ship quick. You can't ignore that."
Conversely, the Nuggets getting knocked out in the first round last season colored Amick's view of Jokic coming into this season.
"I wrote a column when it was clear in their playoffs series against the Warriors that they were going to lose because they weren't putting up a fight," Amick said. "I wrote a column where the first line literally was: 'First things first, I don't regret my vote. But this is not what you expect out of the MVP.' Now, his numbers in that series ended up being great, but I went into this year, if anything, in my own mind, thinking, 'Alright, we're done with Jokic."
Amick hasn't decided who will be at the top of his ballot, but he admitted that Jokic's season, parlayed with the Nuggets' success, is too much to ignore.
"To steal a line from Jalen Rose speaking to NBA players: 'If y'all are mad about Jokic getting MVP three times in a row, blame yourselves, because he's busting your ass every night,'" he said. "Some of the stuff that he's done is just impossible to ignore. If they win the West, he very well might be the guy."
Dallas Mavericks coach Jason Kidd suggested that every faction — players, coaches, media — has a particular bias and suggested that previous MVP winners be part of the voting bloc, similar to the Hall of Fame subcommittee of members who can nominate someone to be inducted. He also echoed Mosley's sentiment about measuring the value of an MVP candidate by what his team accomplishes with and without him.
"Who carries the biggest load?" he asked. "Who has the best role players around them? Add that up and then subtract from there."
Green agreed that everyone has their own biases.
"Coaches definitely look at it differently," he said. "A coach is looking at film for hours and hours. They see everything. And I think for coaches, as crazy as it sounds, it's more opinionated. It's more what that coach likes, the style of play a player has."
What seems clear is that short of the league providing specific guidelines on what constitutes an MVP — in which case voters could simply pick one based on that criteria — the award will always be up for interpretation.
Everyone — media member, player, coach, fan — has a particular calculus for determining who they consider most valuable.
And sometimes, even that isn't clear.
"I'm kind of at a loss," Miami Heat forward Kevin Love said, "how to really define what makes someone the most valuable."
Top stories from FOX Sports:
---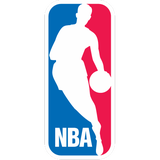 Get more from National Basketball Association Follow your favorites to get information about games, news and more
---