Steph Curry rested his chin in his hand, looking down at a box score forlornly before he answered reporters' questions.
He had just scored 50 points for the second time this season, this time on 20-for-28 shooting from the field, including going 8-for-14 from beyond the 3-point line. Warriors coach Steve Kerr called Curry "sublime," adding, "This ranks right up there with some of the great individual performances that I've ever seen from him."
But it wasn't enough.
Despite a performance that included stunning off-balance buckets — including one in which Curry dribbled through two defenders, scooped the ball between them, then wildly tossed it upward and watched it swish through the net as he belly-flopped onto the floor — the Warriors still couldn't figure out a way to win on the road, falling to the LA Clippers 134-126.
It was their ninth straight road loss, dropping them to a dismal 7-27 away from their home court.
With only 12 games remaining, and the Warriors sitting in sixth place in the Western Conference with a record of 36-34, there's a big question looming over this franchise: Does it have confidence it can turn things around on the road when it counts?
"I mean, I still have it," Curry said.
It has been a strange season for the Warriors.
They're the defending champions and the league's modern day dynasty, having won four titles in eight years. Even though their play has been up and down, they're the gold standard. They're the team to beat.
At home, they've lived up to that reputation with a sparkling 29-7 record. But on the road, they turn porous and have been unable to figure out how to plug their holes.
"It's like the ultimate tease," Curry said. "Like, we're good enough to win, beat whoever at home. And we've had some self-inflicted wounds on the road, but we've also played well enough where we've thought we should win, and we just haven't gotten it done.
"As crazy as it sounds, it just keeps us motivated. We can figure it out, but, I don't know, it's a tease, and it's frustrating because you're always trying to build momentum or put together a string of wins or performances that give you confidence that, come playoff time, you can beat anybody, no matter who the matchup is. We just haven't done it."
The thing is the Warriors can identify their issues, such as Wednesday, when Curry pointed to an imbalance in the Clippers' offensive rebounds (16 to 7) and free throw attempts (32 to 15) as the cause for their loss.
But all season, they've pointed to various shortcomings on the road, often stemming from the same core issue: a lack of effort. But for whatever reason, they haven't been able to flip the switch.
Things are most glaring on the defensive end. At home, the Warriors have the third-best defensive rating in the league (108). On the road, they're 28th in that category (119.6).
Draymond Green, who has long been considered the team's heartbeat on the defensive end, tried to pinpoint the problem on a recent episode of his podcast, "The Draymond Green Show."
"I think winning on the road requires an incredible amount of mental strength, and it's not just one guy whose mental strength or two guys or a few guys," Green said. "It's a collective mental strength as a team and, quite frankly, it just seems that we have not reached that as a team, to be as great as we are at home."
With 69 games behind the Warriors, it's fair to wonder whether things are solvable at this point.
It's a stressful prospect for a team that's reaching an inflection point. Their two-timeline-plan has proven to be a bust, with them trading away a centerpiece of it in James Wiseman last month. Green could become a free agent this summer. Warriors' general manager Bob Myers has a contract that expires in July. And if they don't win it all, owner Joe Lacob could clamp down on the team's enormous payroll commitment next season.
While all of that is surely in the back of their minds, the Warriors have more immediate problems.
How do they turn things around now?
"It's a tough question just because you're trying," Curry said. "We're doing everything we can to be mindful of it, to give effort and focus on it. If you don't do it, you lose. Until we run out of games to solve it, we have to keep trying."
Still, heading down the stretch run, the Warriors have a lot going in their favor.
They had a recent five-game winning streak. Curry is playing great after returning from an 11-game absence due to a left leg injury. Klay Thompson looks like Klay Thompson again. And Green, one of the best defenders in the game, acknowledged on his podcast in January that he hasn't been able to himself this season following a preseason altercation with Jordan Poole, meaning he has clearly done a lot of self-reflection and knows he needs to figure out how to reignite his signature fire.
That's why Wednesday's loss stung so much.
Things had been trending in the right direction for the Warriors. And against the Clippers, who are now one game ahead of them in the standings, they fought hard. There were 11 lead changes and six ties. Everyone tried to do their part. The Clippers were just better on this particular night.
It was a bummer, especially considering Curry's spectacular performance was overshadowed by yet another loss.
"It sucks," said Green, who picked up his 16th technical foul and will be suspended for Friday's game against Atlanta, unless the league rescinds the tech. "Like, you sit and think about, 'What more could I have done to help?'"
It's a question every member of the team will have to ask themselves if they want to make another deep playoff run.
As for Curry, it's no wonder why he appeared deflated as he looked at the box score.
There were fadeaways. Long 3s. Shots over four hands. Weaves through seas of defenders.
But, ultimately, it was all for naught.
"It's just frustrating when you can't get over the hump and figure out a way to get a win, especially with the way we've been all season on the road," he said.
Melissa Rohlin is an NBA writer for FOX Sports. She previously covered the league for Sports Illustrated, the Los Angeles Times, the Bay Area News Group and the San Antonio Express-News. Follow her on Twitter @melissarohlin.
More NBA from FOX Sports:
---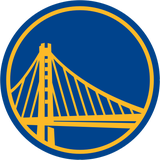 Get more from Golden State Warriors Follow your favorites to get information about games, news and more
---