LOS ANGELES – Dillon Brooks has made a name for himself with his brash trash-talk and hard-nosed defense, using a combination of both to try to undress the biggest stars in the NBA.
But he took things to another level when he targeted LeBron James,
After Game 2 of the Memphis Grizzlies' first-round playoff series against the Los Angeles Lakers last April, Brooks called James "old," adding, "I poke bears – I don't respect no one until they come and give me 40 [points]."
The fallout from those remarks may have been precipitous for both Brooks and the Grizzlies. After making those comments, Brooks struggled on the court and was booed constantly, criticized in the press and mocked on social media, and eventually, the second-seeded Grizzlies were upset by the seventh-seeded Lakers. Brooks was ejected from Game 3 after receiving a flagrant foul for hitting James in the groin and skipped his media obligations after losses in Games 4 and 6, incurring a $25,000 fine from the NBA for doing so. Memphis opted not to re-sign Brooks this summer.
So, does Brooks regret his words?
"No, I still feel the same way," Brooks told FOX Sports on Friday, ahead of his Houston Rockets' game against the Lakers on Sunday.
Brooks having the audacity to target James was surprising, even for him. James is widely considered one of the greatest players of all-time, and is so respected that he's typically considered beyond reproach among his peers.
But Brooks apparently violated that unwritten rule for a reason.
Every time Brooks steps onto the court, he said, he needs to deeply believe that his defense can bottle up whomever he's guarding, regardless of their bona fides. In other words, he says to himself: Their resume doesn't apply to me; I'm Dillon Brooks.
"Yeah, that's exactly how I feel," Brooks said. "I wouldn't be in this position if I wasn't like that. People wouldn't want me on their team if I wasn't like that. It's better for me. It gets me going every single day to play the best of the best."
Brooks has always had an underdog mentality.
He was rotund as a teenager before he transformed his body. He wasn't highly recruited before playing for Oregon for two seasons. And he fell to No. 45 in the draft, where he was selected by Memphis in 2017.
In many ways, Brooks' fire has translated onto the court.
He went from clawing his way into the league to making the All-Defensive second team with the Grizzlies last season. Even though he's 6-foot-7, he often takes on the toughest defensive assignment, regardless of the player's height. And he has the distinct ability to galvanize his teammates into pouring their hearts out on the defensive end.
But it has also been a stumbling block.
Brooks' inconsistency in the postseason coupled with his distracting and clearly counterproductive trash talk played a part in the Grizzlies not re-signing him. Brooks averaged just 10.5 points on 31.2 percent shooting, three rebounds and 1.8 assists against the Lakers amid a media circus around his James-related jabs.
(James, meanwhile, averaged 22.2 points on 48.6 percent shooting, 11.2 rebounds and 5.2 assists in that series, including having a 22-point and 20-rebound performance in Game 4, becoming the oldest player in NBA history to put up those stats.)
Brooks is well-aware that he's viewed as a villain across the league.
He infamously took a below-the-belt shot at Cleveland's Donovan Mitchell last February. He stirred the pot with Golden State's Draymond Green last March, saying, "If you put him anywhere else, you're not going to know who Draymond is." (Green fired back in a podcast, calling Brooks an "idiot.") And has instigated beef with many other stars, including Klay Thompson and James Harden.
When asked if he wanted the villain role, Brooks said it was more of a byproduct of his approach as opposed to something he sought.
"It was given to me," Brooks said. "But I embraced it. It strikes fear into people. When I start getting consecutive stops, they start putting their head down and pouting. It's just a mantra. Whoever looks into it on social media, they're already losing. I just play along with it and keep playing basketball."
Brooks was initially upset that Memphis cast him aside after spending his entire six-season career there, including helping the Grizzlies reach the playoffs three years in a row. But after the Rockets signed him to a four-year, $86 million deal in July, he feels fortunate to be where he landed.
The Rockets are in sixth place in the Western Conference with a record of 6-4, while the Grizzlies (2-9) are in the cellar of the West without Ja Morant.
Brooks has been a key part of the Rockets' success, averaging 12.7 points on a career-high 53.5 percent shooting, while helping lead them to the fourth-best defensive rating in the league (107.8).
Rockets coach Ime Udoka didn't hesitate when asked what Brooks brings to his team.
"Toughness," Udoka said. "That edge that I talked about, obviously it's on the defensive side. But I think he's underrated offensively as well."
Brooks said he studies film and tries to control his energy on defense to be his sharpest on that end.
"Finding ways to use that edge in the right moments. Knowing that I'm just feeling so much energy that you've got to be smart and disciplined on most things on the defensive end," he said. "And then I study. I study a lot to be in the right position. I'm able to use my body, my physicality and that edge to be in the right positions."
James recently even praised Brooks.
"I think in his case, he was worthy of the contract he got," James told reporters earlier this month. "He's put in the work since he came out of Oregon, and that's what Houston found value in and he's here."
That being said, don't mistake them as friends now.
"No, I don't talk to him," Brooks said of James. "I don't talk to anybody, except for my people."
While James never fired back at Brooks for his comments last postseason, he tweeted lyrics seemingly aimed at Brooks from Jay-Z's song "Trouble" after the Lakers won the series. It included the line, "It's apparent you're staring at a legend."
Regardless, Brooks didn't want to walk back his words about James.
So what if James is a four-time champion and a four-time MVP who's doing unprecedented things for an almost-39-year-old in his 21st season in the league?
In Brooks' eyes, James is just another player he believes he can stop.
For him to be successful, there's no other way.
"It's mano a mano," Brooks said. "I'm on a new team now, so that's in the past. But I always take every single matchup seriously and do my job to the best of my ability."
Melissa Rohlin is an NBA writer for FOX Sports. She previously covered the league for Sports Illustrated, the Los Angeles Times, the Bay Area News Group and the San Antonio Express-News. Follow her on Twitter @melissarohlin.
FOLLOW
Follow your favorites to personalize your FOX Sports experience
---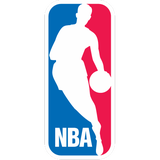 Get more from National Basketball Association Follow your favorites to get information about games, news and more
---